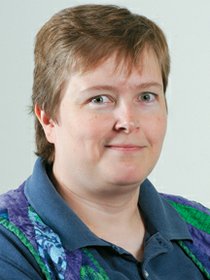 Recent Stories

MABTON – Trouble on the playground has led to an organized fourth grade football league in Mabton.
GRANDVIEW – After learning of drainage issues on a portion of 24.4 acres at Byam Business Park, Port of Grandview commissioners decided they may delay leasing the property for a year.

... just yell 'FIRE'
"We don't want you to be sheep, unaware of your surroundings," Sunnyside Police Detective Johnny Gusby told a group of Sunnyside High School girls and staff members at a self-defense class last week.

It has taken some time for Sunnyside Parks and Recreation Coordinator Megan Razey to completely get a handle on her job.
"When I discussed chickens, there were 8,000 people assaulting the place that didn't want them," Sunnyside City Councilman Spencer Martin said while discussing a building code change at this past Monday's meeting of local elected officials.
The Sunnyside Events Committee, the group behind the first ever Kids Lighted Christmas Parade held last December in conjunction with the Lighted Farm Implement Parade, formally introduced themselves to the Sunnyside City Council at last night's meeting.
EAST WENATCHEE – Although the Lady Vikings suffered their third loss of the season against No. 1 ranked Okanogan in the District title game, Coach Chris McCallum said his team gave it everything they had.

The good news is that the Sunnyside RadioShack is not among the 25 Washington state stores slated for possible closure.

One by one, the opponents of Grandview's Viannei Perez, Marizza Birrueta and Desiree Zavala fell.