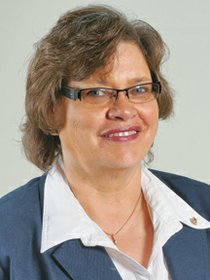 Recent Stories

The first time Anna Green attempted to recruit Sunnyside children to attend a mountain summer camp, she was met with a lot of resistance.
While shopping at the Sunnyside Walmart Store and hearing a call for a clean-up in the deli, don't be surprised if the person who responds is Store Manager Amy Smart.

Yakima County Auditor Chuck Ross isn't sure how his office can make voting any easier than it already is for Yakima County's more than 107,000 registered voters.
Change – nobody likes it. No one is immune to it.

GRANDVIEW – Her initial reaction when asked to speak to the Grandview School Board last night, Monday, left fourth grader Kendra Candanoza speechless.

GRANDVIEW – Longtime Grandview School District volunteer Lonnie Hendrickson says he is attempting to cut back on the number of hours he donates to the Grandview School District.
A two-week trip to Southeast Asia was an eye opener for Sunnyside's Brian Campbell, who recently traveled to Vietnam and Cambodia.
Every year I vow I'll do a better job of fall clean-up in my postage stamp-sized yard to make my spring cleaning easier.
Learning takes on a different feel when a person can see up close the layers that have gone into transforming a single grain of sand into a rock the size of a child's head.

GRANDVIEW - Grandview Knitting Club members aren't 'kidding around' when it comes to getting ready for the 2015 Yakima Valley Fair and Rodeo.