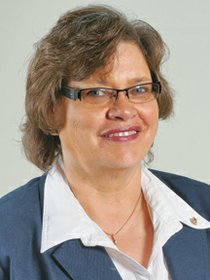 Recent Stories

A desire to help youth suffering from depression and grief has led to a major career change for social worker Dana Smith of Sunnyside.

Maybe the third time will be the charm for a new Grandview city pool measure.
I hated having to leave my Buddy home recently. I was leaving town for a weekend in Las Vegas, my first ever and I knew I just couldn't take him along.

A Grandview storefront located across the street from Grandview city hall is busy nearly every night empowering Grandview High School students.
It appears no one really objects to having the word "attached" removed from the Sunnyside city building code.

Every dollar given to the Rotary International Foundation has global impact.

What started out as a senior class project nearly two years ago has developed into a full-fledged effort that just keeps expanding for Sunnyside's Cheree' LaPierre.
Sunnyside Community Hospital is expanding to offer more specialty medical services for the convenience of Lower Valley residents because it is the patients who are the medical facility's number one priority.

A friendship forged in pain has led two Sunnyside women to share their story with humor and music.
MABTON – While the Mabton City Council wrestled over approving a 7 percent raise for the town's city clerk position, it quickly approved a nearly 10 percent increase in pay for the acting police chief position.