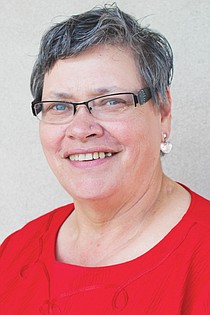 Recent Stories
BICKLETON – Author Tami Whitmore has just completed her newest book, and thanks to modern technology the publication of her book was done within two weeks.

Long gone are the days when Peggy Crook prepared her animals for the 4-H showing and fitting contests held each summer at the Yakima Valley Junior Fair, now known as the Yakima Valley Fair & Rodeo.

The outlook is good, but it would be prudent to continue to be fiscally conservative moving into the next budget year. That was the message presented to the Grandview City Council at its annual retreat this past Tuesday afternoon.
Lisa Lopez of Sunnyside is the new face greeting utility customers at Sunnyside City Hall.

Coffee lovers lined up at the Homestretch Espresso and Beverage stand window are greeted by the smiling face of Nicole Garcia each morning.

Taking the video game player out of the family's living room is Hazely's Realm, a new lounge in Grandview created especially with the so-called electronic game geek in mind.

The Sunnyside Port Commission needed just 45 minutes to conduct its business Monday night, which included the adoption of a short consent agenda.

The proposed Mabton city ordinance to detail the use fireworks in the Mabton community was tabled by the city council following a brief discussion at last night's council meeting.

Thanks to overwhelming voter approval of a $10.7 million bond, the Granger School District will be seeing a lot of new construction during the coming months.

GRANGER – Randy DuFord sometimes calls his Granger business his field of dreams.