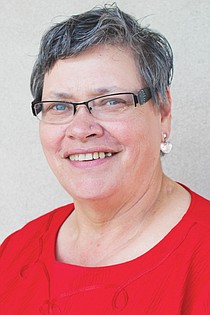 Recent Stories

She has met famous people, was an early proponent of recycling clothing and a jogger before it became a popular form of exercise.

Next weekend will be an opportunity for wine enthusiasts from around the state to meet winemakers here in the Yakima Valley.

A building at 223 W. Wine Country Road is a one-stop center for building, locating, buying and financing a new home.

By 1:30 p.m. yesterday organizers of the Project Homeless Connect were calling the event a huge success.
The death of a Colorado teenager has sparked a nationwide movement to encourage children to be kind to one another.

He is only nine years old but he is facing the biggest fight of his life.
Survey set for Wednesday
Those who are homeless or at-risk of becoming homeless will find help at the annual Project Homeless Connect from 10 a.m. to 4 p.m. tomorrow at St. Joseph's Catholic Parish Center, 921 S. Sixth St.

In just a few weeks the U. S. Peace Corps will lose the services of a Sunnyside native.

Overflow crowd mourns local leader
Hundreds turned out yesterday for a memorial service to honor a Lower Valley man described as "humble and authentic."
Habitat for Humanity has a new leader with a background in helping Mabton residents secure funding for affordable housing.