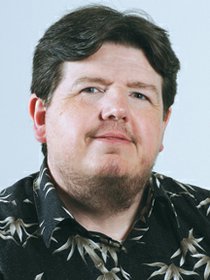 Recent Stories

A virtually abandoned, 85-year-old brick building in Sunnyside may have new life in the form of a winemaking or craft brewery operation.

The bottom line in the wins and losses column is that the Sunnyside Lady Grizzly softball team suffered a pair of defeats last Friday to visiting Davis.
Everything from sidewalks to buildings to even utilities will be evaluated by the Sunnyside School District.
One of the parties that sued Washington state in the McCleary case is a group called the Network for Excellence in Washington Schools, or NEWS.

"Integrity. Respect. Independence." Those three words scream out at the top of audit reports issued by Washington State Auditor Troy Kelley.
Dedication ceremony at 1 p.m. this Saturday
GRANGER – Interest last year in the city of Sunnyside's portion of the Yellowstone Trail sparked the same for Granger.
Mabton officials revisiting town's urban growth area
MABTON – Asked a few years ago by Yakima County to reduce its urban growth area (UGA), the city of Mabton complied by removing areas northwest and southeast of town.

MABTON – While agreeing to pay $323,507 in unexpected costs for construction of its new wastewater plant, the city of Mabton is holding out hope for insurance coverage.
Base-running errors in the first inning proved costly for the Sunnyside Lady Grizzly softball team in an 11-0 loss at Davis yesterday.
For nearly an hour the Mabton Viking soccer team battled toe-to-toe with 1A soccer powerhouse Highland.