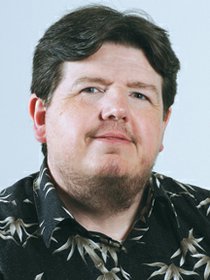 Recent Stories
On the job for about a month as Sun Steel's new general manager, Blake Hoskisson has a definite vision for the Sunnyside firm's future.

An open door at his Olympia office led to Sen. Jim Honeyford joining the Civil Air Patrol nearly a decade ago.
I'm just not the man I used to be.

Caldecott Medal winner draws a crowd to Sunnyside Library
"I feel love, I create and so I live," says the central character in Yuyi Morales' children's book, "Viva Frida."

GRANDVIEW – It was another day at the office for Lady Greyhound wrestlers Marizza Birrueta and Desiree Zavala last Saturday when they captured State titles in their respective weight classes.
Sunnyside schools ranked No. 1 in state for their work with bilingual students
In the last week or so Sunnyside High School earned top honors in the state.

For the second time in less than 18 months the city of Mabton is looking for a new city clerk/ treasurer.
U.S. Congressman tours Walmart Distribution Center
For nearly a week, Congressman Dan Newhouse left the snow of Washington D.C. for a week or so in his sunny home district.

South Africa, Israel, Germany. Different countries, different languages, different cultures. But last Saturday they all had one thing in common – girls focused on improving their communities.

Taking its largest contingent ever to the Mat Classic, the 10-wrestler strong Lady Grizzly team garnered fifth-place honors at State last Saturday.