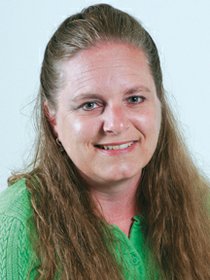 Recent Stories

Continuing to serve her community, expanding upon the opportunity to give back to a citizenry that has supported her through most of her life, Sophia Dominguez is seeking to serve as the 2014-15 Miss Sunnyside.

GRANDVIEW – Gearing up for the 2015 fiscal year, the Grandview City Council attended a half-day retreat this past Tuesday.

Sunnyside's breakfast and lunch crowds will have a new place to enjoy themselves beginning this coming Friday, Aug. 1.

The Mabton School Board Monday evening adopted a $12,129,105 budget for 2014-15.

After serving a year as a high school guidance counselor at the American Creativity Academy in Hawally, Kuwait, Andrea Phillips of Sunnyside is looking forward to returning overseas.
Sunnyside Police Commander Phil Schenck will be leaving the city to take a position as the police chief of Othello.
Port of Sunnyside commissioners on Monday of this week learned a new National Pollutant Discharge Elimination System permit will likely take effect in August.
The Washington State Commission on Judicial Conduct announced last Friday that former Sunnyside prosecutor and Granger Municipal Court Judge Kathleen Hitchcock has been charged with violating the state's Code of Judicial Conduct.

GRANDVIEW - Those 55 and older, or who have a disability, can enjoy the free shuttle service being provided at this year's Yakima Valley Fair & Rodeo in Grandview.

Nancy Stolz of Tacoma has experienced a number of challenges throughout her life.