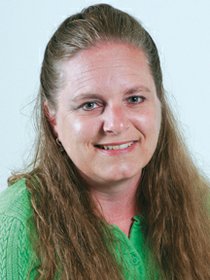 Send me an email by clicking the above Contact link.
Recent Stories

Carasco named Little Miss Granger
GRANGER – It was a night for seven young ladies to exhibit pride for their community with enthusiasm and talent.
As announced this past February when organizers learned the Washington State Charter School Commission denied an application submitted by Charter Schools of Sunnyside, plans to re-submit an application are still in place.

Wal-Mart Distribution Center celebrates 10-year anniversary
It has been 10 years since the Wal-Mart Distribution Center in Grandview celebrated its grand opening.
The Sunnyside softball fastpitch team is working hard to earn its first league win of the season.
MOXEE – Having lost two players just prior to the start of the opener this last Saturday, the visiting Grandview fastpitch softball team competed against the tougher, more experienced Red Devils short-handed.
GRANDVIEW – The Grandview Greyhounds are having a good start in league play, winning their second match played this week.
NACHES – Playing in the rain is never easy, but Mabton last night pulled out a slick one to defeat host Naches 5-2.

The Sunnyside Parks and Recreation Board last night (Wednesday) learned the swimming pool will open to the public on Saturday, June 7.
"Highland had a good match," Mabton Coach Junior Garcia said of last night's soccer match in Cowiche.
"It was a tough game," said Sunnyside softball fastpitch coach Ralph Mendoza.