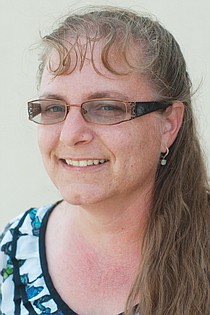 Recent Stories
There is no shortage of options for those who want to donate to the American Legion's Penny-a-Day campaign.

A new police officer is getting to know local residents.
Cole pleads not guilty to DUI
Sunnyside's superintendent of schools is looking at another hearing after pleading not guilty to driving under the influence of alcohol charges.
Domestic violence charges added
A Mabton man's second-degree murder trial is scheduled to begin in May after an amendment to charges was filed yesterday in Benton County Superior Court.

Lowest fuel prices in eight years a boon for local economy
Fuel prices are the lowest motorists have seen since 2008. The national average was $1.78 per gallon this morning.

After serving approximately 14 years as a city councilman, the city's new mayor is taking on more responsibility, working with three new faces.
Water supply deemed clean
Officials with the city sent out a letter to water users last month informing them their drinking water was not tested during November 2015.
An effort by parents to transfer their neighborhood along state Highway 22 from the Mabton to Prosser school district's boundaries was denied by the School Board.

Gun found after residents aid search
Two men were detained by police yesterday following a pursuit through a local neighborhood yesterday.
A program intended to save the county money and protect the rights of low-risk offenders is set to begin next week.