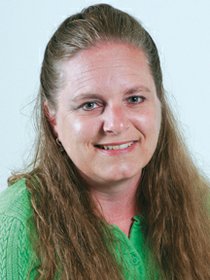 Send me an email by clicking the above Contact link.
Recent Stories

GRANGER – Rudy Guzman is the owner of Classic Trophies in Granger.

PROSSER – The economy has become more global and the U.S. doesn't have sway over other countries it once had.
The Mabton Viking soccer team this past Saturday dominated the opening half of its game against visiting Warden, but the Cougars were able to pull out a 3-2 win in the final minutes of the match.

The Loving Sunnyside Initiative is about demonstrating love for the community and its residents.
GRANDVIEW – The Grandview boys soccer team handily blanked visiting Wapato 10-0 this past Saturday in the Greyhounds' league-opening match.
I recently spent a week in Oregon, visiting my mother and several friends.
Although the Sunnyside Police Department statistics show drug-related arrests have declined over the past three years, police are still concerned with the availability of drugs in the community.
Fatalities as a result of traffic accidents in the Yakima Valley are a major concern for Washington State Patrol Sgt. Pete Cozzitorto and the other troopers assigned to the Grandview detachment.

Working as an electrician for the past 17 years, Aron Hunsaker has found he enjoys getting out into the community, learning more about the people living in the Yakima Valley.

When Meadow Rodriguez was just a young boy growing up in Sunnyside his father decided to trick him, asking for his help in painting a pick-up truck.