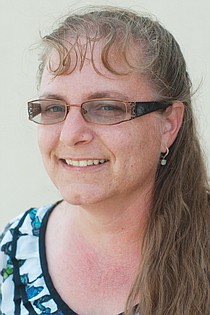 Recent Stories

A stretch of Bonnieview Road in Grandview that is heavily utilized by FruitSmart, as well as other motorists, has become heavily congested with the quick growth of the food processor.

The $1.6 million construction of Grandview High School's athletic facilities is well on its way.
For the past several years experts and education leaders in Washington state have been working toward the goal of improving Science, Technology, Engineering and Math (STEM) education statewide.

Schools in the community of Mabton will operate on a $12.1 million budget this coming school year.

Miss Sunnyside candidate Jaquelinne Herrera is one of nine young ladies vying for the 2015-16 title this year.

The Sunnyside City Council will soon decide whether or not to submit a grant application to the Federal Aviation Association to help with paying for the renovation of the Sunnyside Municipal Airport's runway and taxiway.
Mike Everett has twice before served on the Grandview City Council, and believes he can again make a difference in the community.

Because her fellow 2014-15 Miss Sunnyside court members are away at cheerleading camp, first princess Madison Marro stood alone as Monday's Sunnyside Noon Rotary Club guest speaker.
Just a couple weeks before graduating from Central Washington University this past June, Nathan Regal applied for and secured a job in his chosen field.

This past Tuesday's speaker at the Christian Women's Connection meeting in Prosser delivered her message via a unique monologue.