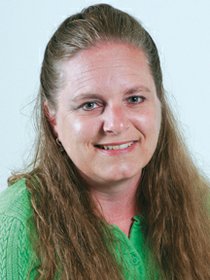 Recent Stories
Sunnyside Parks and Recreation Coordinator Megan Razey said she has been busily planning a number of activities for the summer months.

The Sunnyside Arts Commission wants to better highlight the community's art and artists.
Granger Police Chief Robert Perales, a former candidate for Sunnyside City Council and once the Mabton police chief, is under investigation by the Sunnyside Police Department for a May 1 domestic incident.

Grandview's Teagan Parrish at yesterday's CWAC District golf tournament earned a 2A State berth.
"Not a morning person doesn't even begin to cover it."

She is the all-time leading scorer for the Sunnyside High School Lady Grizzlies basketball program, having hit the mark of 1,279 points this past winter.

GRANDVIEW – At last night's Grandview School Board meeting several staff members received special recognition for service to the schools.

Last Friday's loser-out District tourney match between Sunnyside and Davis was a bit physical, to say the least.
The city of Grandview has one detective who works with the LEAD (Law Enforcement Against Drugs) Task Force, which was organized in the early 1990s as a multi-agency effort to disrupt and disband high level drug operations in the Yakima Valley.

The Grandview boys soccer team kept its chances at earning a 2A State tourney berth alive last night, winning a loser-out District playoff game against visiting Toppenish, 3-1. The win advances the Greyhounds to a Regional loser-out game at Pullman tomorrow (Saturday) at 1 p.m.