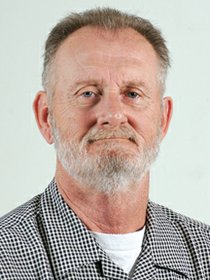 Recent Stories

Based on last night's season opening meet between the visiting Toppenish Tarpons and the host Sharks, the Sunnyside boys 10&U contingent isn't going to lose a lot of races this summer.
YAKIMA – You can't commit six errors and muster just two hits at the plate – not playing Big Nine League baseball - and expect to come away with a postseason berth.
WENATCHEE – After completing a three-game sweep of the Eisenhower Cadets last week, Sunnyside's baseball team took a major step backwards yesterday in getting 10-runned by the Wenatchee Panthers.
Sunnyside, in terms of its high school baseball program, crossed a couple of pretty big thresholds last Friday.

Getting a complete game, three-hit pitching performance from right-handed hurler Eric Heisey – as well as a 3-for-4 hitting performance from center fielder Tim Martinez – the Sunnyside High School baseball team throttled the visiting Eisenhower Cadets yesterday afternoon, 11-1.
Sunnyside was unable to make its early 3-0 lead stand up last Friday, as the West Valley High School baseball team rallied down the stretch to subdue the host Grizzlies.
YAKIMA – Granted, the Sunnyside High School baseball team got 10-runned again, but this time around the Grizzlies didn't go down without a fight.
MOSES LAKE – Sunnyside High School's baseball team sure is making the other guys look like world beaters.
With more than 400 victories between them on the prep gridirons of Washington and Oregon, as well as a combined seven state titles, football coaches Ken Potter and Steve Graff just might have a bit of insight into what it takes to build a winner.

Throw out the six-pack of runs the Chiefs rang up against Sunnyside the last inning, you had an honest to goodness ball game in town yesterday afternoon.