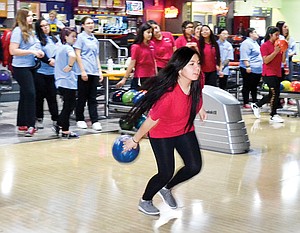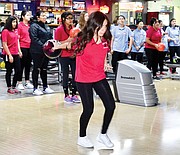 SUNNYSIDE — The West Valley (Yakima) bowling team yesterday defeated Sunnyside, 1630-1423.
Bowling a high series 327 was Jovanna Horn of the Rams. In the first 10 frames, she knocked down 132 pins. In the second set she rolled a 129.
Rosa Flores of the Grizzlies rolled her team's high series — 310. She scored 155 in each of the two games.
The Rams combined for 679 in the first game, 629 in the second. The Grizzlies combined for 591 in the first set of frames, 612 in the second.
The Rams won Baker No. 1, 165-127, and Baker No. 2, 157-93.