Thursday, January 4, 2018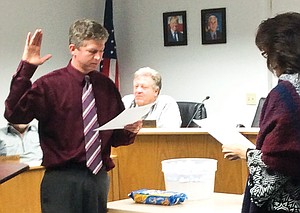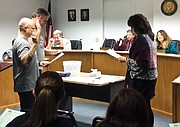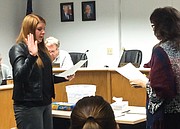 It was a light night of business for the first City Council meeting of the year Monday.
After the swearing in of New Mayor Scott Carmack, council members Brian Williams and Jeff Miles and Municipal Court Judge Therese Murphy, the council passed an amendment to the 6-year transportation plan.
It was a house keeping item, City Administrator Sharon Bounds said. The City received word in November it was awarded funding for a street project, and it needed to be added to the plan.
The city will be receiving $500,000 for an improvement project on a street known as G at one end and 3rd at the other. It's located behind the intermediate school.
The .32-mile project will include curbing and sidewalks on the north side of the street, and repaving.