Thursday, January 4, 2018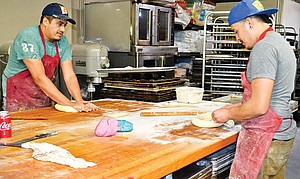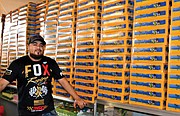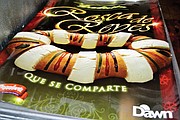 For many people, Christmas has come and gone, but for Catholics it continues through Saturday, the day three kings arrive to see the baby Jesus.
In Mexico, el Dia de los Reyes (Day of the Kings) is taken to a higher level. There is a special pastry of which to partake, and it includes a surprise.
"For all the people of Mexico, el Dia de los Reyes is really big," Pepe's Bakery owner Jose Reyes said.
It's big here, too. Mexicans who have taken up residence in the valley celebrate in the traditional way.
American Hispanics and American Catholics are adopting the tradition, too, Reyes said.
Reyes said the story of the three kings, or the Magi, as told in Mexico is that Jesus was born on Dec. 24, but the Magi weren't there for the birth.
It took them a while to arrive by elephant, camel and horse. It was on the 6th of January that they arrived and presented their gifts of gold, frankincense and myrrh.
"They ate this special bread they brought with them," Reyes said.
In the Mexican Catholic tradition, families, and sometimes friends, gather to eat their version of that bread.
"It replaces a meal, and they eat with hot chocolate, coffee or something else," Reyes said.
The cool thing about this sweet bread, called La Rosca de Los Reyes (King's Ring), is that inside there is a toylike likeness of the baby Jesus.
If you happen to get the baby Jesus in your piece of the Rosca, you're the lucky winner.
On Feb. 2, el Dia de la Virgen de la Candelaria, you get to organize and host a party for the rest of the participants.