Thursday, September 7, 2017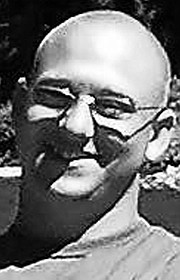 Daniel "Danny" Lee Powell, 33, of Mabton, passed away on Tuesday, Aug. 22, 2017.
Danny was born June 10, 1984 in Sunnyside, to Donald and Roxann (Haines) Powell. He attended school in Mabton, graduating with the class of 2003 before attending Columbia Basin College in the Tri-Cities where he earned his degree in welding.
Danny loved camping, fishing, hiking and riding motorcycles, but he truly cherished the time he could spend with his family and friends especially his beloved nieces and nephews. He was a member of the Anchor Point Church in Grandview.
Danny is survived by his parents, Donald and Roxann Powell, his siblings, Bradley Allen Haines, Raymond Earl Powell and Debra Laverl Nehrhood, his beloved nieces and nephews Josh and Liz Nehrhood, Logan and KayDee Haines and Travis and Sean Powell and also, aunts, uncles, a grandpa and cousins.
He is preceded in death by his grandparents Frank and Lois Powell, grandma Veronie Haines, great grandparents John and Marrian Haines, nephew Brian Nehrhood, uncle Robert Powell, uncle Raymond Haines, aunt Lisa Haines and many others.
In lieu of flowers memorial in Danny's name may be made to North Star Lodge Cancer Treatment Center, in Yakima.
A celebration of life memorial service will be held at 1 p.m. on Saturday, Sept. 23, 2017 at the Anchor Point Church, Grandview.
Those wishing to sign Danny's online memorial book may do so at www.funeralhomesmith.com.
Smith Funeral Homes in care of arrangements.