Wednesday, September 6, 2017
State and area leaders reacted yesterday to President Trump's announcement that the future of DACA (Deferred Action for Childhood Arrivals) is in the hands of Congress.
Rep. Dan Newhouse, R-Sunnyside, said the decision "creates more uncertainty for 'dreamers.'"
"Dreamers" are illegal immigrant children who were brought to America by their parents.
School Superintendents at Granger and Sunnyside said the Trump decision does not affect schools, only children and, perhaps, their parents.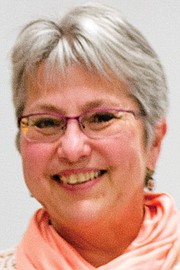 "It would affect the students who graduate from high school and want to go on to college," Granger's Margarita Lopez said.
Sunnyside's Kevin McKay saw the president's decision as passing the buck to the Congress.
"It doesn't change our responsibility," he said, "The state constitution is very clear. It says we must educate all the kids who come to school."
DACA was designed for "dreamers," but it was by executive order and not by congressional act.
In rescinding the executive order issued by former President Barack Obama, Trump challenged Congress to "do your job."
On Friday, Newhouse joined Rep. Martha McSally, R-Arizona, and House colleagues in a letter urging Speaker of the House Paul Ryan for a legislative solution.
Bishop Joseph Tyson of the Diocese of Yakima wants to hear directly from affected young people as part of his listening process to prepare for the 2018 Synod of Bishops called by Pope Francis.
"During this time of uncertainty, I want the youth of our diocese affected by this decision to know that the Catholic Church walks with them, and that they are near to the heart of Pope Francis," the bishop said.

Comments received from the youth will become part of the Yakima Diocese's participation in the process to develop the agenda for the Synod.
Gov. Jay Inslee noted that 17,000 dreamers call Washington home.
While he did not support Trump's decision, he took the pragmatic road.
"The real solution is for Congress to act immediately to pass the bipartisan Dream Act," he said.
Before Trump's announcement, Attorney General Bob Ferguson said his office would file suit to turn back the decision.