Friday, September 1, 2017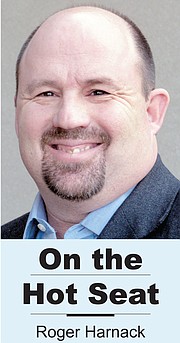 Taking a stroll through downtown Sunnyside can be disheartening. There are many vacant storefronts, deteriorating buildings and nearly empty sidewalks.
And it's not only Sunnyside.
Many of the cities here in Eastern Washington are struggling with the same downtown blight brought on, in part, by big box stores building at highway interchanges, ever-increasing code restrictions and diminishing interest in wandering the mom-and-pop shops small towns survive on.
It's a Catch 22, an endless circle of decline. Fewer pedestrians mean less business revenue. Less business revenue means fewer improvements. Fewer improvements mean less pedestrians, and so on.
But Washington state could have an opportunity to provide an important tool for communities struggling with downtown blight. All it would take is a small state constitutional amendment to allow tax-increment financing.
Never heard of it? Well, if you've traveled to small towns in places like California and Florida, you've probably seen what it can do — without even knowing it.
Here's how it works, in other states:
A municipality would designate an area that needs improvement. Inside that area, taxes flowing to government coffers would be frozen at the dollar amount at the time the district is created.
As property taxes and property values continue to rise, the difference between the freeze level and the actual amount of tax collected would be set aside specifically for improvements in the designated area. When that deferred tax fund has a sufficient amount for use as matching funds, financing requirements or even full payment, improvements could begin.
In a place like Sunnyside, the funds could be used for a myriad of improvements, like utility upgrades, nicer sidewalks, bulb-outs and more. Funds could also be used for grant money to help building owners upgrade facades, develop back-door entries, parking, you get the idea.
I know. It's easy to point to a few of our tourism cities that didn't need a tax-incremental financing tool to upgrade. Leavenworth and Winthrop are good examples.
In case you didn't know, Leavenworth is an artificial "Bavarian" community. In the 1960s, a group of business leaders there got together and came up with the idea to remake their typical Eastern Washington town as a Bavarian destination.
Winthrop followed suit. But in that city, the idea was not to manufacture a Bavarian appearance but a decidedly Western appearance with wood sidewalks and Old West storefronts.
But not all Eastern Washington cities are fortunate enough to have a designer come up with a plan the entire business district buys into, and is willing to enforce.
That's where tax-increment financing would come in.
Take a city like Sunnyside, home of dairies, hops and grapes. With a little tax-increment support, I can imagine wandering through a downtown filled with businesses themed after local agriculture's contribution to the world.
Or how about a place like Grand Coulee and Coulee Dam. A little tax-increment financing could help those cities recreate the feel of the Masons City, Engineers City and Shack Town, the unofficial names of the communities that sprang up during the dam's construction.
Then there's places like Ronald and Roslyn, home of Washington's coal industry.
With a little tax-increment financing, we could reinvigorate many blighted areas in Eastern Washington. In some cases, those improvements could be modeled after a community's actual history, rather than manufactured by a group sitting around a table looking for a theme to sell to tourists.
We just need a little tweak to our state constitution to be able to set aside a few tax dollars where necessary. It's time voters and lawmakers take another look at the idea.
— Roger Harnack is the editor and publisher of The Daily Sun. Email him at rharnack@dailysunnews.com.