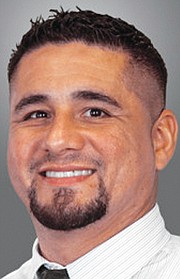 BENTON CITY — A native of Guadalajara is the new advanced registered nurse practitioner at the local clinic.
Oscar Del Valle recently joined PMH Family Medicine's clinic at 701 Dale Ave.
He is the fifth of 11 children in his family, and said his focus is on assisting Latino patients in getting past language barriers and overcome distrust in medical procedures.
"I believe it's my duty to use my experience and knowledge to help those most in need," Del Valle said.
Practice Registered Nurse state of Washington tops the list for providing long-term care options for its reside