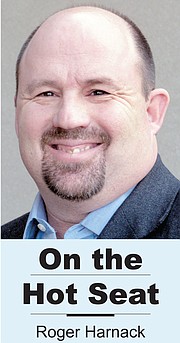 Seems like threats of a state government shutdown are becoming the norm here in Washington state.
And with the second overtime Legislative session set to expire in about two weeks, Olympia chatter is already about a possible shutdown of state agencies. Even the Governor's office is already making preparations for a possible state agency shutdown.
This makes the third consecutive biennial budget year the Legislature looks like their headed to the last possible minute in approving a state spending plan.
This session expires June 22, and the spending year ends June 30. That leaves lawmakers exactly three weeks to come up with a budget proposal that will bridge the Senate Majority Caucus and House Democrats divide.
In the previous two biennial budget years — 2015 and 2013 — the same thing happened. But with three days to spare each of those years, an 11th-hour agreement was struck June 27.
But that's not how our Legislature should be operating.
This year, lawmakers have already been in session in January, February, March, April and May. Unfortunately, the Legislature has taken up more "important" matters first — like allowing a professional wrestling school to operate and allowing parents to allow their children to self-administer sun tan lotions at school.
Oh, yes. Some minor issues like the McCleary and Hirst decisions and the state budget have been talked about. But, as those of us who live in rural communities know, we still can't put a well in the ground on our properties and we still can't come to a number for funding education. And because lawmakers have shirked their responsibilities on those matters, the biennial budget sits in limbo — with nothing passable on the horizon.
At least the failure to approve a budget has staved off huge tax increases pushed by Democrats and the governor. For example, the carbon tax measure being championed by Gov. Jay Inslee isn't likely to hit rural businesses in the next biennium, and you and I won't be staring down another shot at a state income tax.
But that's not good enough.
As public employees, lawmakers should have to prioritize the budget above all else. That means putting off the pork-barrel projects until after the real work is done.
I know, I know. Our lawmakers, political parties and government employees say they have to put into place their new policies before a budget can be drafted and implemented. But I'm not buying that.
The legislative process could easily be reversed, with policy matters containing real fiscal costs not taking effect until a future biennium. So if the state Department of Fish and Wildlife wants to buy land, let it wait for two years. If the state Department of Natural Resources wants to implement new rules with costs, those rules, too, can wait for two years.
We can always make exceptions in the cases of real emergencies like the Oso mudslide, the Carlton Complex wildfire, etc. Those exceptions can be addressed in the supplemental budget years, which occur between biennial budget years.
But that process won't change unless you and I demand it.
As for a state government shutdown? Maybe the money we save for a day, a week or a month could be put toward budget expenses our lawmakers are unable, or unwilling, to solve.
— Roger Harnack is the editor and publisher of The Daily Sun. Email him at rharnack@dailysunnews.com.