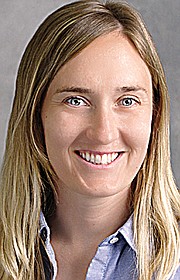 YAKIMA — A dentist at Yakima Valley Farm Workers Clinic has received the 2017 James R. Roche Award of Excellence.
Annie Pedersen, DDS, was selected for the award after achieving the highest score possible on the qualifying examination of the American Board of Pediatric Dentistry.
Pedersen scored the highest grade nationally on this exam, which is given to all graduating residents in the country and other pediatric dentists wishing to attain board certification in pediatric dentistry.
Pedersen graduated from the New York University Langone Health Advanced Education in Pediatric Dentistry residency in Yakima, located at Lincoln Avenue Medical Dental Center and Children's Village.