Friday, December 29, 2017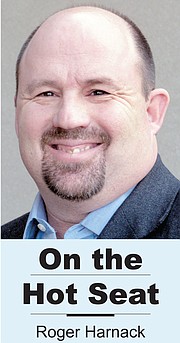 A Sequim Democrat has a tax credit idea that could boost rural economies in Eastern Washington, as well as his hometown on the North Olympic Peninsula.
I got to know a bit about now-Sen. Kevin Van De Wege years ago when I was an editor at the Peninsula Daily News. So, it's not surprising that he's bringing a common-sense idea that could help grow business in our high-tax state.
Kevin has pre-filed a bill that would give employers tax credits for "telework" costs incurred in connection with allowing employees to work from home.
I understand his motivation — a lot of North Olympic Peninsula residents work in the Puget Sound metro area.
Given Hood Canal Bridge, the ferries and other commuter challenges, the senator's move helps not only his district's constituents, but also Puget Sound employers. It also means less vehicles on the road, a benefit to all traveling the Olympic Peninsula.
But there's a benefit to those of us here east of the Cascades, as well.
Residents of small cities like Zillah, Prosser, Cle Elum, Cheney, Colfax, Ephrata and others who commute to larger nearby cities may be able to work more from home, if their employers are willing — and eligible for — the proposed tax credits. It may also benefit much smaller rural communities, where residents enjoy living in the country but don't want to commute.
If approved, the "telework" tax credits could mean a break of $500 per employee working remotely from home about half the time. The measure includes a cap of $20,000.
The catch is that the business needs to be headquartered in Washington state.
Personally, I don't think that's enough of a catch. I'd rather see the measure require the benefitting employee to be a resident, too.
I'm not convinced that giving a tax credit to a Spokane company who hires Idaho residents or a Kennewick employee hiring an Oregonian should qualify.
Why?
Well, take a Clarkston-based business that employs residents of Lewiston, Idaho. If the Idaho employee stays home, that employee no longer contributes to other aspects of our tax base — they purchase less fuel from our stations, fewer meals from our restaurants, fewer goods from our stores, etc. And those are the businesses that would be subsidizing the tax break.
Still, given the acceleration of technological advancement, the tax break may be just enough incentive for some companies to hire residents in small towns miles away.
Companies in Spokane, the Tri-Cities and Moses Lake could offer work-from-home options to prospective workers from remote rural times like Curlew, Winthrop, Kahlotus, Mansfield and others.
The senator may be on to something with his bill.
I'll be watching to see how it changes during the legislative session.
Hopefully, it'll become an even stronger tool for businesses looking to hire rural residents with strong work ethics and an aversion to traffic and city life.
— Roger Harnack is the publisher and editor of The Daily Sun. Email him at rharnack@dailysunnews.com.