Friday, December 22, 2017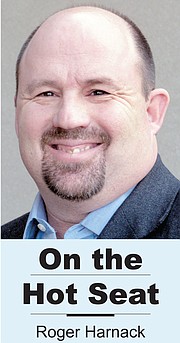 Family is home. The fridge is full. The Christmas decorations are up. Life is good.
I'm sure that's how many of us here in the Lower Yakima Valley are feeling this weekend. But too often we forget just how good we have it here east of the Cascades.
So while "Santa" has taken care of most of my wishes already, there are just a few more wishes I'd like to ask of him this Christmas.
So, here's my letter to Santa:
"Dear Santa,
It's been a challenging year for many Eastern Washington residents. We've had fires and crashes and taxes and tragedy.
So for everyone who has endured a tragedy, please bring them a little peace. Give them hope to carry on and the strength to become a better person through perseverance.
Santa, please bring us a few more community role models for our children and teenagers. While we have many here already, given the number of shootings, school threats and drug cases, we certainly need more to show children there's a better way.
While you're looking, can you please share my appreciation with role models like coaches Jeremy Thomas, John Lobbestael, Brandie Valadez, Kyler Bachofner, Daniel Guillen, Enrique Puente, Pat "Boogie" Zavala, Cory Ingvalson, Anne Holden, Lacey Martin and others.
In today's world of texts and tweets, these role models have been teaching our children sportsmanship, professionalism and leadership — traits they will need to lead our communities in the future.
And while we're on the subject of leadership, please help outgoing Zillah Mayor Gary Clark enjoy his retirement. He's given nearly five decades of his life to residents of Zillah, it'll be good for him to have the time to share his passions with his family and friends.
Closer to Sunnyside and Grandview, could you please speed up the number of living-wage jobs coming to town. Our communities are optimistic about port districts' efforts to bring in business. Now, residents just need to feel it a little in their pocketbooks and wallets to provide for their families.
And while we're talking about providing for families, could you please give the Legislature a fix to the state Supreme Court's Hirst decision that generally speaking took away a family's write to drill a well on their own property. No well means no water. No water means no rural homes or farm jobs, which of course makes it harder to take care of loved ones.
Legislation that returns the right to drill a well for drinking water would sure help alleviate a lot of anxiety on the farm.
Santa, I'm sure I could go on with a lengthy list. Instead, let me close by asking that you teach each and every one of us to look after not only our family and friends, but also neighbors and communities."
I hope Santa Claus fulfills your Christmas wishes, too, this year. And I encourage you to help others fulfill their's.. And from me and my family to yours, "Merry Christmas."
— Roger Harnack is the editor and publisher of The Daily Sun. Email him at rharnack@dailysunnews.com.