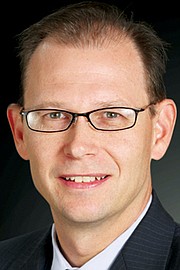 SUNNYSIDE — It's not quite a done deal, but the purchase of the Yakima Region Regional and Cardiac Center and Toppenish Community Hospital by Regional Health system is gaining support.
The Regional Health has received the Washington Department of Health Certificate of Need analysis and pending the system's officials agreement to certain conditions. The Department of Health recommends the approval of the dual application.
Regional Health is in the process of reviewing the analysis and expects to respond within the 20-day timeline.

The conditions are as Regional Health expected, although it declined to specify what those conditions are, noting only that "…we do not foresee any problems meeting them," in a press releases issued Friday.
"We would like to again thank the many residents, patients, government and community leaders, physicians and staff members who sent letters of support to the Washington Department of Health and who attended the July 11, 2017 public hearings," Regional Health President and CEO John Gallagher said.
"Their input made a big difference in the process. They clearly communicated their strong support of both hospitals and their desire to return both to locally owned non-profit status as a part of Regional Health," Gallagher said.
The Regional Health system is the parent non-profit organization of Sunnyside Community Hospital and Clinics.
Regional Health is currently in the process of completing the $45 million purchase of Yakima Regional Medical and Cardiac Center in Yakima, and Toppenish Community Hospital.
In addition, the organization is working to construct a new hospital and medical campus off Alexander Road.