ACROSS OUR STATE by Jerri Honeyford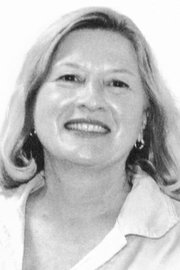 From the 1889-90 Legislative Manual of Washington we learn that the oldest person in the state had just passed away.
Marcel Bernier was born Nov. 10, 1819 near Spokane Falls, Oregon Territory. His father, a Hudson's Bay Company trapper, had come to Spokane Falls (there was no city of Spokane yet) to help settle the area for Hudson's Bay. Marcel was the first white child born in what was to become Washington state.
In 1830 Marcel was sent to school at St. Boniface in Manitoba and came back to the area in 1841, settling on the Cowlitz Prairie. He accompanied Father Blanchett to Puget Sound a year later, helping to build a log church on Whidbey, then went to Vancouver Island with Blanchett.
In 1844 Bernier returned to Cowlitz Prairie, married, had "several" children, and settled on his donation claim. He became a wagon-maker, helping many who passed by.
About three weeks before his death on Dec. 27, 1889, he was injured after being thrown from his buggy behind a runaway horse. The manual lauded him for his sacrifices and great determination "to subdue the great northwest to the influences of civilization." Seventy years was a great old age at that time.
Another death is noted in the legislative 1889-90 manual. George N. McConaha had been elected president of the First Territorial Council in 1854. He drowned as his canoe capsized crossing from Vashon Island to Alki Point. Transportation was mainly by water, by horse or by foot. But the railroads came.
A Northern Pacific letter tells of the growth of rail traffic. In 1880 there was the NP line from Kalama to Tacoma, from Tacoma to the coal fields of the Puyallup valley, a short coal road from Seattle, and the rails between Wallula and Walla Walla (to get wheat to market), about 200 miles in all. By 1889 that had grown to about 1,500 miles. The Northern Pacific had expanded its Tacoma line to the Idaho border and the Wallula line into Pasco. The Union Pacific had built from Walla Walla to Spokane Falls, connecting Dayton, Pomeroy and Colfax, and had smaller lines from those towns to junctions where grain was loaded.
There were many smaller railroads carrying both goods and passengers: the Central Washington RR Co., Cascade RR, Tacoma, Orting and Southeastern RR, the Seattle, Lake Shore & Eastern RR, and many others. Some were built to carry timber, which before had to come down the rivers to the bays to be shipped out. The wheat and the coal, there were no trucks to carry goods. That all fell to the rails, which was much faster than horse and dray.
The section of the legislative manual on the first settlers of Washington begins in 1836 with the Whitmans near Walla Walla, and Elkanah Walker and Cushing Eels in the Spokane country, who were also missionaries. They built homes, raised animals and vegetables, and intended to stay. Their presence helped the claim for the colonies against that of England, whose men came only to trap and trade.
The first group settling in western Washington came in 1844, neither traders nor missionaries, but farmers and millers. They were bound for the Oregon country, but because they were late in leaving Missouri, and because winter came early, they traveled as far as Washougal on the Columbia River, where they had to camp for the winter.
Thirty-year-old Michael T. Simmons, his wife and children were in this group. During the winter Michael went to Fort Vancouver for supplies and inquired of good places to settle. Because it was obvious the English there wanted him to go to Oregon, Simmons decided to head north.

In the same group was George Bush, a Missourian who was a veteran of the war of 1812, and who heard of the rules against blacks in the Willamette Valley. When the weather cleared in 1845, Simmons, Bush and several others went to the Puget Sound to explore. In October the group was given a large piece of open ground, which they called Bush Prairie.
To get their families to their new home, they cut a road from Cowlitz landing to what is now Tumwater. The first settler was John R. Jackson at Cowlitz Prairie (whose home still stands). Michael T. Simmons settled near the falls of the Deschutes River at Tumwater.
That is some of our early history written by people who were still quite close to it.
‑ Jerri Honeyford, wife of Sen. Jim Honeyford (R-Sunnyside), provides her "Across our State" column while the couple is in Olympia during the legislative session.