Wednesday, March 12, 2014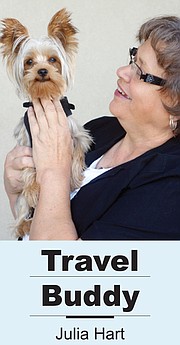 Having a teenage boy around the house is a tidy person's nightmare.
There are always book bags left by the front door, sports equipment or band instruments crowding the sofa. Not to mention an assortment of remote control cars, camera gear, art books, coats, hats, gloves, and oh yes, the stinky gym clothes that look like they are standing by themselves in the corner.
Add to that scenario three dogs of various sizes, who drag out their toys to add to my environment of clutter and chaos.

When it comes to the accoutrements of games, I am never sure who is having more fun, Buddy, Winston, Georgia or Woody.
Woody is the boy and all of his paraphernalia is of a painting, drawing, computer, camera, action figure and video nature.
My canine family's distractions lean more towards sheepskin beds that they drag around the house.
They also have an awesome collection of squeaky toys and stuffed animals, which despite my earnest attempts to keep picked up, continue to make appearances in my bed, my chair, in the bathroom, under the sofa and close to the door. It's like if I stand still for a minute, a toy and dog magically appear ready to play.
Woody is nearly as bad with his Uno cards, and questions about television programs I watch and what's for dinner.
Now that it is getting closer to spring and warmer days, I am of a mind to toss everyone outside and do a major decluttering and a thorough cleaning of our living spaces.

If I do, I can see it all now. Buddy will round up the squeaky doggie toys with Georgia and Winston close behind, ready to hide them all in the recesses of the sofa. That is also where he hides the doggie treats he is not ready to finish off.
Woody will also be tempted to talk his way out of his share of clean-up. Like me, he likes to look at all his stuff. I just prefer my "toys" displayed in an orderly, "designed" fashion.
Sunny days bring out the need to purge and redecorate my little house.
If only I could also rearrange the boy and the dogs to help me keep it clean. But I fear, they are all in cahoots against me.
I really hate spring fever.