Wednesday, January 22, 2014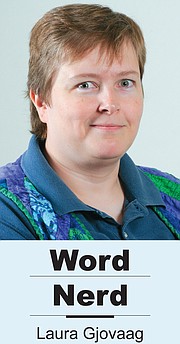 I've been a cat owner for two years.
Well, he really owns me, I suppose. Inkwell the cat came into my life as a kitten on a cold and snowy January morning. He was found in the wheel well of a car about to drive off, then brought into the office of the Daily Sun News where I ended up taking charge of him.
Since that day, my life has bent to the demands of a little black ball of fluff that requires regular feeding, watering and litter box cleaning. He sleeps on my legs at night and wakes me up with incessant meows to let me know he needs food.
His early life was difficult, though. He was a cat on the streets, based on the mud on his paws and the fact that he found the nearest warm spot, a car engine, to curl up in. He's very lucky to only have a little scar to remind him of the terrifying journey in the car engine just before I adopted him.
Inkwell is lucky, but there are many animals out there that aren't. We still have stray cats that visit our yard on a regular basis to hide under our shed. There are packs of dogs that wander the neighborhood every morning. New puppies and kittens are regularly being made... then left to fend for themselves by humans who ought to know better.
If you love your animals and want them to live longer and happier lives, spay or neuter them. Prevent unwanted animals and bad behavior before it starts. The benefits of spaying and neutering are many while the consequence of failing to have it done is often tragic.
If everyone who took responsibility for an animal also took full responsibility for that animal's offspring, we wouldn't have so many stray animals that live miserable lives and die from cold, hunger or under the wheels of a car.
Inkwell was lucky. Many animals in this town aren't. Be responsible and help change that with your own pets. Spay or neuter.