Wednesday, January 15, 2014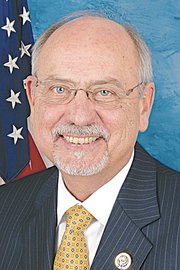 It has become increasingly clear to hard working Americans that Obamacare was never ready for prime time. We all saw the train wreck roll out of Healthcare.gov in October.
It should come as no surprise that since the federal and state-based websites went live, there have been growing concerns expressed over the websites' vulnerabilities and susceptibility to hacking of millions of Americans' private health and financial information.
Well before the launch of Healthcare.gov, red flags were raised by Administration officials, including the Inspector General of the U.S. Department of Health and Human Services, about the need to address critical security shortfalls that could make the personal information of users vulnerable to hackers.
However, instead of delaying the launch to fix these issues and ensure that the personal information of American families was not put in jeopardy, the Administration pushed forward.
Since the website's launch, more concerns arise every day. Security experts, like Identity Theft Specialist Michael Bruemmer with the credit reporting service Experian, expect a significant increase in the number of health care breaches in 2014 because the website was haphazardly put together with a number of security problems.
This is a very serious threat to American families who are being forced to use these websites to access health insurance, and it comes at a time when thousands of shoppers at area supermarkets and Target stores across the country found their private financial data compromised during the holiday season.
Hard working Americans deserve to know that the federal government is doing all it can to ensure that personal information entered in while signing up for health coverage on a website is not at risk of being stolen or unlawfully accessed. Yet, the Obama Administration waited three months after the public launch to fire the IT contractor responsible for building the defect-ridden website.
Simply put, the Administration's lack of transparency in implementing Obamacare raises serious concerns and I believe the federal government has a responsibility to do better.
Over the last several months, the House Oversight and Government Reform Committee on which I serve, and other House Committees have held oversight hearings to get answers on the security of personal data entered on Healthcare.gov.
Also, on Jan. 10, the House of Representatives overwhelmingly passed, with bipartisan support, the "Health Exchange Security and Transparency Act" to require the Administration to notify individuals within two business days of any security breach that may endanger their personal information.
Putting politics ahead of the American people, the Obama Administration knowingly launched Healthcare.gov without critical pieces of the exchange completed or adequate security infrastructure in place. Since then, we have all witnessed this Administration's flailing attempts to fix this broken law, including picking and choosing which portions of Obamacare to implement and when, without the consent of Congress.
There must be a better way forward. This year, the House of Representatives will exercise our constitutional duty of oversight of this Administration's actions. I will continue to support legislation that protects American families from the harmful effects of this failed law by ultimately repealing and replacing it with patient-focused health reforms.
‑ U.S. Congressman Doc Hastings (R-Pasco) represents Central Washington's Fourth Congressional District.