Wednesday, January 15, 2014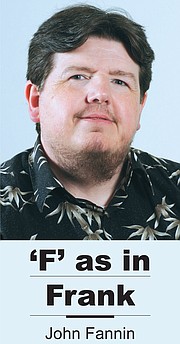 It was sure great last Saturday to see history repeating itself when Seahawk running back Marshawn Lynch rumbled for a long TD run to clinch a playoff win.
It was three years ago at Qwest Field against the same opponent, the Saints, that Lynch stiff-armed his way to the end-zone. That run sealed a play-off win and launched Lynch's "Beast Mode" forever into Washington sports lore with the fan-induced earthquake that ensued.
It was a shorter run, about 30 instead of 60 or so yards, but the impact was the same last Saturday.
In thinking about Lynch's Beast Mode run from three years ago, I recently re-watched an interview he gave with ESPN about that rumble in Seattle.
It reminded me of some lessons that might be helpful in starting the new year of 2014:
That 2011 run didn't happen by accident. The Seahawks had practiced that specific play all week in practice, and Lynch's eyes lit up when he told the ESPN interviewer about his reaction at having the play called in from the sideline.
Because of careful preparation, he and the 'Hawk offensive line were ready to execute that play for that moment.
Whatever goals we might have in 2014, preparation is one key to accomplishing them. We may not win the accolades of thousands of people like Lynch, but we know the difference preparation makes once we lose those 20 lbs. or learn that instrument or language or whatever goal we have for the new year.
When Lynch recounted the run for ESPN's cameras, he jotted off name after name of other players who threw key blocks that sprung him for the big score.
Watch the play again from January 2011. You'll see not only offensive linemen, but receivers and even quarterback Matt Hasselbeck – with his arm in a cast - hustling downfield to help clear the way.
It's a reminder that in 2014 it's still good to give credit to our teammates. Whether they're at work, or church, at home or at school, genuine appreciation for others on our teams is always a timeless trait.
Lesson three: Don't give up.
Those three words could apply to the entire 2010-11 season, as the Seahawks entered the playoffs as the first team in the big dance with a losing record at 7-9. The Seahawks were the home team that January day in 2011, but they faced the defending Super Bowl champions and were not expected to win.
On Lynch's pivotal play, he didn't give up either. He shed one tackle after another, including a stiff-arm that threw a larger defender to the ground.
That image is one of my favorites from his run, pushing through against a bigger foe and not giving up.
Pushing through, not giving up, may that be true of us all in 2014 whatever obstacles we face.
I'm hoping for another Beast Mode run or two this coming Sunday in the NFC championship game.
Whatever the outcome I'm also hoping to apply the lessons of preparation, teamwork and not giving up in 2014 and beyond.