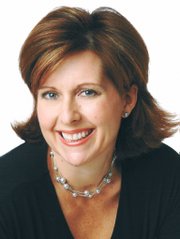 Everyone has bad days at work.
If you love, or at least like your job, the bad days aren't many. But because most jobs involve people, including yourself, people make mistakes and get into moods and don't always show up perfectly. Even a dream job has bad days.
If you loathe your job, the bad days are every Monday through Friday. When the alarm goes off, the rock in the pit of your stomach turns over and the misery begins.
Whether your bad days are few, or many, here are two reframes that will make you happier at work:
Practice gratitude for people, not your paycheck
I discovered this trick years ago. After a much-delayed flight, I'd arrived at my hotel at 5 a.m. for a scant two hours sleep before I had to give a full day seminar.
Trying to psyche myself up for what was sure to be a tough day, my default response was to remind myself of how much I was being paid.
But that only made me feel worse, like a wage-slave sentenced to a tough gig. But when I thought about the people who were taking their valuable time to attend my seminar, I was more inspired.
Post recession, I often hear people say, "I guess I should be grateful just to have a paycheck." This mindset isn't sustainable because enthusiasm for a paycheck alone is not enough to keep a person emotionally satisfied.
I've been broke before, so I'm always very grateful to be paid. But if you tell yourself "I don't like my job, but I'm grateful for the money," you wind up resentful and unhappy.
The person who constantly grumbles about their work but claims they can't leave because of money isn't just unhappy at work, they're miserable everywhere.
If you're having a bad day, instead of thinking about money, try practicing gratitude for people. Is there someone in your office who brightens your day, has a wicked sense of humor or is just a good old-fashioned hard worker? In moments of stress or frustration, think about them.
Trying to be grateful for money puts you into a grin and bear it mode. Gratitude for people takes you outside yourself. From a physiological perspective, thinking compassionately and appreciatively about others ignites positive brain chemicals that will boost your mood, and put your stress into perspective.
Look people in the eye and smile
The back and forth exchange of eye contact and smiling resets you in conscious, and unconscious, ways. It's almost impossible for people not to smile back, especially if you give them a real smile, with your eyes and face, not just your mouth. Your brain then reads their smile and yours as a signal to feel happy.
You don't have to wait until you feel happy to act happy. You can trick your brain by acting happy before it happens, positive thoughts will follow the physical act.
Smiling and making eye contact also diffuses negativity in others, which will further improve your day.
A bad day is only a bad day when you define it that way. If you're having a less than perfect experience at work, you have the power to reset yourself.
You deserve to be happy in your job. We all do. But you can't always expect the happiness to be served up for you; sometimes you have to create it yourself.
‑ Lisa Earle McLeod is a sales leadership consultant, and author of several books (www.mcleodandmore.com).