Wednesday, January 8, 2014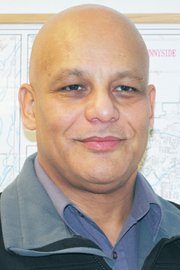 The fusion of two nouns, "servant" and "leader," which form the catch-phrase "servant-leader," is generally used to describe a person whose thoughts, actions and life's work are imbued by a deep concern for others. The term was coined by Robert K. Greenleaf in the 70's.
Two millennia before Greenleaf, Jesus Christ first offered his disciples insight into the radically new course He was laying before them. Jesus expressed strong disapproval for the prevailing style of leadership as practiced by the Romans.
In the Gospel of Mark chapter 10 and verses 35 through 45 Jesus first introduces the concept of suffering and service as a distinct mark which needed to be adopted and put into effect by those who claimed to be adherents to his teachings and later become his followers.
For centuries Jesus' example of leadership or the embodiment of legitimate power and genuine authority was assigned a place within the confines of religious instruction and practice; Greenleaf's grasping of the meaning and significance of these concepts prepared its entrance into the board rooms and halls of power in corporate America.
In the last 30 years, servant leadership has become the standard for service which highlights an increased focus on the human aspect of advancing a cause, a business or community goal. Servant leadership, as a philosophy for collaboration and teamwork, emphasizes that conscious choice to lead follows the natural and inborn desire to serve, rather than seeking to lead first, then serve.
Servanthood, also a noun, is easily confused with another term: servitude. The latter is a condition in which one lacks liberty, especially to determine one's course of action or way of life, or is subjected to a specified use or unpaid employment by another. It makes people think of slavery.
Servanthood, on the other hand, is the voluntary choice made by one person to forgo status, position or title, then followed by conscious choice to deploy his/her influence for the benefit of others.
Jerry Haak, in my estimation, was someone chosen by God to live and work in the Yakima Valley, and by affiliating himself with other groups affected an impact around the world at a time when our institutions, particularly Christian-owned businesses, are not fleshing out the owner's personal values in the marketplace.
Jerry found a way to make a profit, help his orchard employees and their families grow as individuals and become not just productive members of society but collaborators and team members. Through all these he modeled active faith often without citing a single verse from the Bible.
For a time, he did what he thought was the right thing to do. In summer 2007 he heard a speaker from Argentina say, "If you want to see things you've never seen before, you must do things you've never done before." These words resonated in Jerry's mind. Shortly thereafter, he and two other men started to invite people to pray about something only Jerry would apply himself and invite others to do: work at creating observable manifestations of God's kingdom being established in the Yakima Valley.
In early 2008 I met Jerry through a mutual friend. We both believed God had orchestrated our meeting, which blossomed into a relationship. We were "unlikely partners" he said once, because I had not gone to school here in Sunnyside, I am not a farm worker or farm in the region, furthermore, I did not attend the church he attended. At that point in his life Jerry had found the true term to describe his ideas, business ethics, feelings and behavior that showed his desire to help other people: Servant Leadership.
One day after one of the prayer meetings he asked me to meet him at a fast food restaurant for breakfast. Ed Werkhoven and Herman Te Velde accompanied Jerry that day. He envisioned the advent of an organization that would be a different type of organization, one that would break the rules for doing charitable work, focusing on efficient use of resources with a minimum of bureaucracy - one that would not be constrained by funders who did not believe in the power of applying and practicing servant leadership all around.
Jerry's ideas for an organization suited for the 21st Century, ready to face struggles - spiritual, physical and financial, but wholly dependent and trusting God resonated in me.
He invited me to join him in the work of Transformation Sunnyside, as the organization would be called.
The following Monday I started working for the organization from a room in our family's apartment, me as Executive Director, Jerry as its Board President from his truck and home office. The visionary, futuristic and the contextual arranger had come together by God's grace to work on building a replicable model for inner and community transformation.
Several projects have been birthed, a few have become successful and become a standard for community projects.
Jerry's passing no doubt has left a huge vacuum, personally and organizationally. Jesus Christ is more than able to fill that spot abundantly. Something that eases my grief for the loss of a man of practical and active faith - someone who was committed to bring Hispanics and Anglos together in all areas, breaking barriers that limited their joined potential - is the fact that I knew about some of the things he wanted to do and have pledged to continue to work on, that would be my way of honoring his vision, life and work.
In my opinion, the best way for the people of the Lower Valley - those who were beneficiaries of Jerry's love for God and people, those who claim to have been influenced by him to think outside the box, those who sought his assistance to accomplish projects that enhance and protect the dignity of those who receive it, those who are motivated to emulate his work to some degree - is to honor his life and work through the adoption and practice of servant leadership, committing to not let physical limitations prevent you from serving, seeking to grow God's kingdom on earth which would be evidenced by the ending of poverty, establishment of justice and uniting people.
This occurrence would likely be seen as God's will on earth being done.
‑ Roberto Matus is executive director of Sunnyside Transformation Yakima Valley