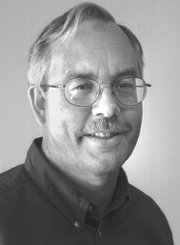 Is time a random collection of minutes, hours and days, or is it more?

In the Bible there are two words for time. One is a word from which we get our word chronology; this word describes time as a simple matter of minutes, hours and days that come and go. The other word the Bible uses for time is 'kairos.' This word describes time as chock full of opportunity. This word for time tells us that each minute of each day provides a once in a life time opportunity. Seize that moment or it will be gone for good!
How then will you and I use our time in 2014? Will we let it slip away like water through our fingers, or will we use it wisely like hundred dollar bills placed in our hands?

There will be times this year when we are free to choose our opportunities and there will be times when we do not have a chance to pick the opportunity that comes our way. Whether it is a sudden sickness, a painful loss, a great gain or an unexpected success, we will have to use each circumstance as it comes.
But have you ever wondered whether there is more going on with time than meets the eye. Could time also be so chock full of opportunity because a bigger mind is at work using the very choices we make and often even guiding those choices in such a way that each moment and hour does have a purpose much greater than we even realized?
Those majestic words of Ecclesiastes 3 below have led me to the conclusion that there's a hand greater than mine involved in the time that comes my way:

There is a time for everything, and a season for every activity under heaven: a time to be born and a time to die/ a time to plant and a time to uproot, a time to kill and a time to heal/a time to tear down and a time to build, a time to weep and a time to laugh/a time to mourn and a time to dance, a time to scatter stones and a time to gather them/a time to embrace and a time to refrain a time to search and a time to give up/a time to keep and a time to throw away, a time to tear and a time to mend/a time to be silent and a time to speak, a time to love and a time to hate/a time for war and a time for peace.
Time is indeed the opportunity God in heaven uses to work in our world and work with and through people in our world to accomplish goals that will have consequences for eternity.
He has revealed the broad strokes of that plan in the Bible and he has assured us that each moment will accomplish his purposes because the Jesus of Christmas has risen from the dead and now rules all things to ensure that all things - including time - will work together for God's wonderful purposes and the everlasting benefit of this earth.
Make the most of this year by getting to know more about the Planner and Jesus, His Son. If you do so, you will also begin seeing the opportunities in each day of 2014.
‑ Rev. Jelmer Groenewold is pastor of the Sunnyside Christian Reformed Church.