Thursday, January 2, 2014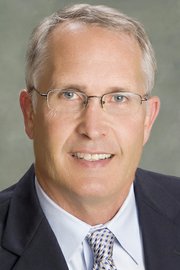 YAKIMA – Yakima County commissioners earlier this week named Kevin Bouchey as the new chairman of the three-member county commission.
Bouchey, a Toppenish farmer, said water related issues and the further development of the Yakima County Resource System will continue to be a high priority for the commissioners. Included among the priorities will be the Yakima Integrated Plan and Groundwater Management Area.
The commissioners will also continue to work with the state and municipal governments to secure contracts to fill beds at the Yakima County jail.
"This board will continue to focus its energies on long-term, as well as short-term issues of significance to the residents of Yakima County," said Bouchey.
He was named the chairman of the commission as part of the annual reorganization process..
Commissioner Rand Elliott was elected vice-chairman at the meeting.
In addition, the commissioners set the calendar of the board's meetings for 2014. The meeting dates will remain every Tuesday at 10 a.m. unless circumstances prevent a public meeting on that date or time. If there is a lack of quorum, a holiday or special circumstances that prohibit a meeting on a Tuesday at 10 a.m., the meeting will be rescheduled for the next earliest date for which public notice can be posted.
The commissioners also established which committees they will serve on in 2014.
Elliott will serve on the 2 percent Allocation Committee, the 911 Administrative Board, the Central Washington State Fair Board, the Office of Emergency Management Executive Board and Groundwater Management Act Advisory Committee, in addition to several other boards.
Commissioner Mike Leita will serve on the Colum-
bia River Basin County Commissioner Policy Advis-ory Group, the Conference of Governments Executive Committee, the Hearing Examiner Joint Committee, the Solid Waste Management Advisory Board and a number of other committees.
Bouchey will continue to serve on the Yakima County Gang Commission, the Yakima County Development Association, the Washington State Association of Coun-ties Legislative Steering Committee and several other committees.