Friday, February 21, 2014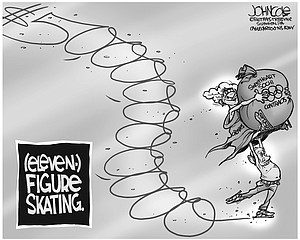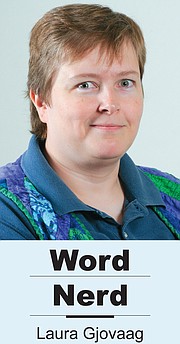 My husband is a huge Olympics fan, so I've spent the last two weeks sitting backseat to his watching all the events he can on TV.
I don't really mind. I'm not really much of a sports nut, although I enjoy my home teams and will always support the local high school athletes. And I have to admit, I enjoy the Winter Olympics more than the summer games.
I couldn't tell you the reason. I like the speed of some events... racing across ice or snow is the fastest humans generally go without outside assistance. But my favorite event is one of the slowest, curling. It is like a game of chess on ice with a bit of bocce ball thrown in.
I also adore the biathlon, which involves people going as fast as they can, all-out, then stopping and resting their hearts enough to hit tiny targets with a gun. That's an impressive feat.
I'm not a big fan of the television coverage of the games, which sometimes seems to concentrate on everything except the actual competition. I am still waiting for that glorious day when I'll be able to select "crowd noise only" during sporting events and shut up the inane announcers.
These Russian games have had an odd twist, in that they are being held in a Southern resort town on the Black Sea with temperatures that have generally been significantly higher than most of the United States during the same time period. Apparently the snow-making machines have been going full-bore for weeks.
There have also been complaints from journalists and athletes about poorly constructed accommodations. An American bobsledder had to break down a bathroom door after getting stuck inside without a phone to call for help. Another athlete reportedly nearly fell down an elevator shaft when the doors opened without the elevator in place.
But it's still been fun to watch. The skiers who jump straight up into the air, do spins and such and then somehow land on their feet are amazing. The snowboarding down the pipe is often impressive for the same reason. And speed skating is just plain insane for its complete unpredictability.
And so it's been a fun two weeks. But I'm still glad the next games aren't for another two years. I'll be glad to have my husband back when this year's competition comes to a close.