Wednesday, February 19, 2014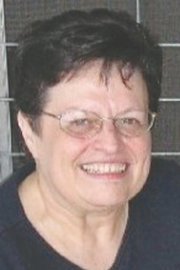 Have you ever done something silly and totally embarrassing and felt thankful that nobody was around to see it? We all have. A few of my memorable moments:
finding my shirt was on backwards just before officiating at a large funeral.
opening my front door to take out the trash without first turning off the alarm system - running back through the house, carrying my trash to turn off the alarm.
Just recently, U.S. Olympic bobsledder Johnny Quinn had a hard time keeping his embarrassing moments private. First, he got stuck in a bathroom and had to break through the door…I mean through the door.
Quinn reported on his Twitter account that the door got jammed while he was showering. He tried to pry it open, yelled for help, to no avail. He finally had to bust out.
Just days later Quinn got stuck again while in the Olympic village in Sochi, Russia, this time in an elevator. A picture showed him trying to open the elevator doors. He tweeted: "No one is going to believe this, but we just got stuck in an elevator."
It's uncertain if a friend posted the photo or if it was an elevator security camera, but there it is - a picture for everyone to see. I hope Quinn wins his races so he can be famous for more than just getting stuck over and over again.
The internet is filled with videos of other embarrassing moments. You might want to look up some of those when a snowstorm keeps you indoors. When I watch those, I admit I laugh a lot.
Then I am thankful that there is no camera footage of me out there doing something idiotic. Right?
‑ Karen Helsel, a resident of Sunnyside, is a certified mental health counselor. She can be reached at kmphelsel@gmail.com, and will appreciate your feedback and humor sightings.