Monday, February 17, 2014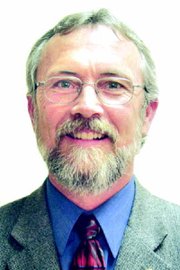 Though closer to a decision, Dan Newhouse of Sunnyside is still consulting with family and friends before officially running for Congressman Doc Hastings' Fourth District seat this November.
Hastings announced he is retiring at the end of 2014 and will not seek an 11th term of office. Newhouse indicated last Friday that he is considering a run for the post.
"I'm not taking this decision lightly," Newhouse added this morning, Monday. "It's a huge commitment and impacts a lot of people besides myself."
He added, "I have to be certain that it will work for all of us."
Newhouse, who served eight years in the legislature and four more as the state's ag director, hasn't yet reached out to Hastings, noting he wants to give the Pasco Republican time and space following last week's big announcement about his retirement. "I imagine I will at some point in the near future," Newhouse says of speaking with Hastings.
Whatever his decision might be, Newhouse is a realist and expects a crowded field of candidates to seek Hastings' seat. "Doc's been in that position for two decades and in that amount of time a lot of people will have an interest, will think about running."
But Newhouse notes it's not the size of the candidate field that will weigh on his decision whether to run. It will come down to what is best for his family and the congressional district.
"The biggest factor is whether I feel I have what the district needs for someone to represent it in Washington D.C."
Newhouse is a graduate of Washington State University, where he earned a Bachelor of Science degree in agriculture economics and completed an agriculture and forestry leadership program.
He currently operates a 600-acre farm in the Sunny-side area, where he grows hops, tree fruits, grapes and alfalfa. Newhouse has served on the Yakima County Farm Bureau board, and has also served as president of the Hop Growers of Washington and the Hop Growers of America.
In 2013 he was elected to the board of directors of the Central Washington State Fair Association.