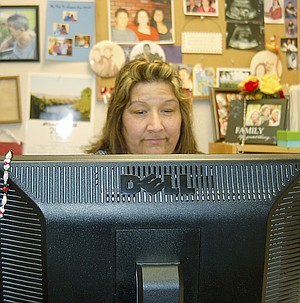 WORKING STIFF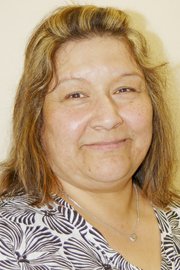 When her father passed away five years ago, Carmelita Alvarez took advantage of hospice services. She'd been working at Lower Valley Hospice and Palliative Care in Sunnyside for a couple of years at that point, and said she thought she was prepared.
"We always say we're ready, but we're never ready," she said. "They gave us support in hard times and all the understanding we needed."
She said the three months her father spent in hospice care helped the family to prepare for his death and handle the grief. In her job, Alvarez gives the same support to others.
Alvarez was born in Wapato and moved to Sunnyside later in life. After high school she took training at YVCC to become a certified nursing assistant. She also worked in a pharmacy and learned other aspects of health care along the way.
She spent 17 years working at the Farmworkers Clinic, then became a secretary for Dr. John Allen for eight years. When he retired, he recommended her to the hospice agency. She's been at the Sunnyside hospice, now called Heartlinks, for the past seven years.
Alvarez is in charge of clinical support. She schedules nurses, takes admissions and orders equipment.
"I do a little bit of everything," she said.
This past July she started to work part-time at Jack-in-the-Box in Sunnyside to help make ends meet.
"It's a completely different type of work," she said.
Alvarez has three children, two of them grown and graduated from WSU. Her youngest is a senior at Sunnyside High School. She also has two grandchildren.
She likes to spend time with her family, but says with the second job it can be hit or miss. She also enjoys spending time on Facebook and is an expert at Candy Crush.
She knows her work at hospice is important. She said those three months had a big impact on her life and the lives of her family. Having help at that crucial time made a difference. She is still grateful to those who helped.
"I can't thank them enough," she said. "They helped with peace of mind, helped provide relief. We thought we were prepared. We weren't."