Wednesday, February 5, 2014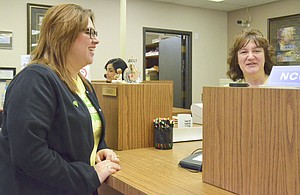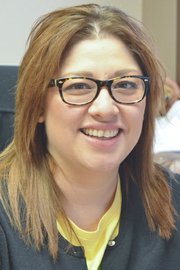 Just barely out of high school, Erika Aranda found herself in need of employment.
She began looking for work and landed a job as a teller for Bank of America.
After about a year working for the large, commercial institution, Aranda decided she liked the work but wanted to work for a smaller, community-minded financial institution.
That was 10 years ago.
Aranda began working as a teller at Lower Valley Credit Union's Sunnyside branch.
She said working with the members, developing relationships was satisfying. She began to challenge herself, acquiring new skills that helped hear earn promotions.
"I became a branch manager last September," said Aranda, stating the hard work and dedication paid off.
"I have worked at all three branches," she said, noting Lower Valley Credit Union also has branches in Grandview and Prosser. But, Sunnyside is home for her.
"Yes, I am back home," she laughed.
What has motivated her to continue working with the credit union is the family-oriented environment.
Aranda said the members and the people with whom she has worked have all encouraged her and made her feel a greater drive to succeed.
In return, she said it is her goal to make them feel appreciated and develop the relationships that continue to grow. She wants others to feel the way she does…like they are part of the Lower Valley Credit Union family.
Aranda said becoming a branch manager hasn't been terribly difficult for her. Her past experience as a supervisor provided her with the ability to connect with and supervise those who work at the local branch.
"I manage operations and supervise loan officers…those are my main responsibilities to ensure day-to-day business runs smoothly," said Aranda.
She said some staff members are newer and others are long-time employees. However, she finds they are all easy to work with.
On a parting note, Aranda said, "I just can't wait until our new branch location is constructed."