Wednesday, April 23, 2014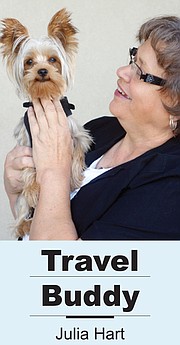 Do people, even with the price of gas so high, still take Sunday afternoon drives? Do they still pack up the kids with a half a loaf of peanut butter and jelly sandwiches and a jug of cold tap water for a picnic lunch, then point the car south and just get out of Dodge?
We haven't done that kind of pointless trip in a long time, but this past Sunday after church and lunch, we loaded the van with dogs and family and made a road trip through the wide open vista known as the Glade on our way to Bickleton.
We didn't take the soggy bag of sandwiches, but we did take along some bottled water and a retired popcorn bucket for the pooches. Buddy, Winston and Georgia were all eager for a ride in the car going anywhere. For a few miles it was hard to calm them down so they'd poke their noses out of the windows taking in the flashing scenery.
Woody, our son from China, was not as excited about the trip. But he was interested to see where he almost got to attend high school this past school year. He recognized the giant white turbines dotting the Bickleton hillsides as familiar landmarks since there are lots of those in his native China.
His interest in the tiny village of Bickleton waned when he discovered there was no Wal-Mart in Bickleton. He did admit the new high school track was pretty cool, but he said he was glad to be living in Sunnyside, and to have a regular Wi-Fi connection.
While Buddy and Winston stayed awake to catch all the scenery and smells of the road trip, Woody and Georgia fell asleep as soon as the road straightened out. Sarah caught a picture of that, which by now is floating out there on her Facebook page.
Actually, Buddy and I were pretty happy to be traveling together through the Bickleton countryside. We even spotted an occasional flash of the famous Bickleton blue birds. We are not really very good birdwatchers, but I have to say we both got a little excited about the bird spotting.
I'm thinking maybe in another couple weeks we'll venture down the Alderdale Road to see the majestic Columbia River.
Perhaps we'll do that as a reward for finishing the front yard clean-up that we didn't get done this past weekend.
I may even pack a lunch and a few doggie treats for Buddy. Oh, and the camera this time.