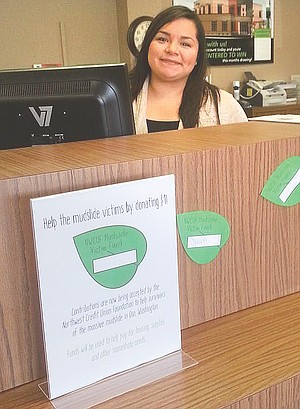 Lower Valley Credit Union has pitched in to help the victims of the mudslide in Oso by raising $1,000 for relief efforts.
"We had leaves available for members and staff to purchase, kind of like the Make-a-Wish stars," said LVCU Marketing and Communications Specialist Carmen Erwin. "They were hung up around the teller lines in each of our branches."
The effort raised about $700 in just a week. LVCU donated another $300 to round up the donation to an even $1,000.
The funds were sent this past Monday to the Northwest Credit Union Foundation Mudslide Victim's Fund, where they will be used for housing, supplies and other immediate needs.