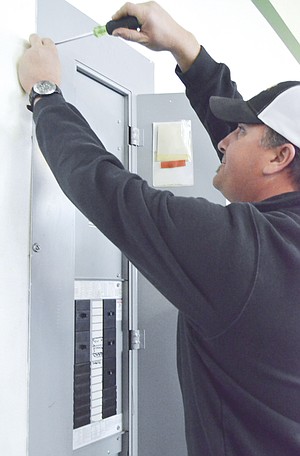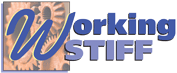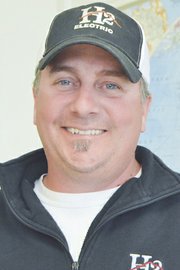 Working as an electrician for the past 17 years, Aron Hunsaker has found he enjoys getting out into the community, learning more about the people living in the Yakima Valley.
He became an electrician because he realized he liked working with his hands and didn't want to be confined to an office or building all day.
About five years ago, Hunsaker started H2 Electric with his brother.
"I'm always busy," said Hunsaker, who also volunteers as a firefighter for the Sunnyside Fire Department.
He said electricians can be called upon at any time to complete work on both small and large jobs.
Hunsaker's company serves commercial businesses, as well as agricultural businesses. H2 Electric will also complete residential work.
"We try to get more commercial jobs, but we want to take care of the small businesses and residents, as well," he said.
When completing a contract for a commercial business like Johnson Foods, Hunsaker said he has to ensure all wiring can handle the electricity load that is needed for the equipment being used to process products there. He said the electrical work is completed both on the equipment and the building.
Working for an agricultural customer, Hunsaker said the proper wiring and electricity must be supplied for center pivot irrigation, picking machines, and, for hop farmers, the kilns.
Being an electrician can be challenging, he said. That's because electricians sometimes work in extreme weather conditions, whether it is hot or cold outside. Another challenge can be replacing or repairing wiring in old homes.
Then, there is the challenge of fixing wiring that was improperly installed. Hunsaker said he has encountered instances when electrical work has been completed by someone who is not a licensed and bonded electrician. "That can make the situation worse," he said.
Hunsaker said it is important to have a licensed and bonded electrician complete any electrical work because that professional knows current codes. As a firefighter, he has seen firsthand the results of damage that can be caused from faulty wiring.