Friday, September 20, 2013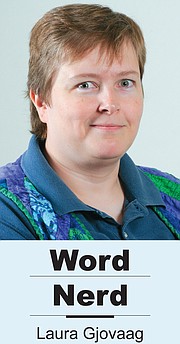 How many bridges must fall, how many dams must fail and how many people must die before we wake up and realize that a major investment in the infrastructure of our country is vital?
In Colorado, a 2011 report said more than 100 bridges and 21 dams were in desperate need of repairs. Several of those dams and many of those bridges were destroyed in the recent flooding. Some of that was due to the lack of funds for basic infrastructure repair and improvement.
Here in Washington few can forget the Skagit River bridge, which collapsed on moving traffic after a truck clipped a girder. The bridge, built in 1955, had been classified as functionally obsolete due to a design flaw that allowed a single failure to overload other parts, leading to the collapse.
According to the American Society of Civil Engineers, 20 percent of Washington state bridges are functionally obsolete.
That's one in five.
Think of the bridges you cross during a typical year. One out of every five of those bridges needs repairs... or they could fail like the Skagit River bridge.
More than a third of Washington state's bridges are more than 50 years old. While some are planned to last a long time, older bridges require more maintenance. Many bridges built in the late 1950's have a shorter planned lifespan than current bridges. Many of those bridges are at or past the time they need to be replaced.
A total of 5 percent of Washington bridges are structurally deficient.
That means those bridges are close to collapse. That's one bridge of every 20. Think about it.
There are 1,174 dams in Washington state. Close to 40 percent of them are considered "high hazard," and need upgrades or repairs. If not, the next heavy rain system in our state could wash away towns... just like in Colorado recently.
And do I need to even complain about the state of roads? In some states the money for infrastructure is so rare that pavement is being ground back into gravel. States can no longer afford to maintain the pavement.
Infrastructure is important. It's absolutely vital to industry to be able to transport goods and people. Infrastructure is needed to keep the power on and to allow connectivity through phone lines, television and the internet. Infrastructure keeps flood waters back and gives airplanes a place to land. Infrastructure means we have clean water and our children have schools.
America is literally falling apart while we waste lives and money overseas.
We need to fix it.
‑ Laura Gjovaag can be contacted at 509-837-4500, or email her at LGjovaag@DailySunNews.com