Thursday, October 31, 2013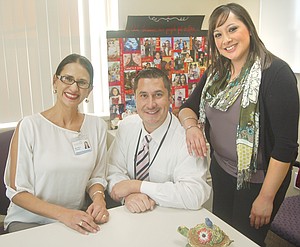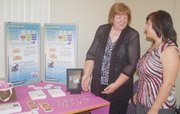 The Center for Community Health Promotion threw open its doors this past Tuesday to celebrate its staff's settling into their new offices at the former Sunnyside offices of Catholic Family and Children Services on 320 N. 16th St. in Sunnyside.
In addition to celebrating having more elbow room for the agency's health lifestyles program, the Fred Hutchinson Cancer Research Center satellite celebrated the life of its former site manager, the late Ilda Islas of Prosser.
Islas and her daughter, Alejandra Islas, were killed as a result of a motor vehicle accident near Prosser a year ago. Tuesday afternoon, her former co-workers launched the Ilda Islas Summer Internship Programs designed for high school students in the Yakima Valley, said Beti Thompson, Fred Hutchinson Cancer Center's principal research investigator.
Thompson said Islas would have "… loved these new offices.
"She would also have been very proud to be associated with the intern program," Thompson added.
The intern program is designed for high school juniors or seniors interested in health careers, Thompson explained.
The Center for Community Health Promotion has been in the Yakima Valley for more than 15 years, serving two purposes, Thompson explained. The main purpose is to work with communities to reduce health disparities experienced by people living in the Yakima Valley.
"We also look for risk factors and create programs which will educate communities with ways to lower cancer and other health risk factors."
The center has worked for years researching the impact of pesticides on farm worker children, as well as promoting programs to reduce diabetic risk, breast cancer and colon cancer, she explained.
Ibarra said her staff distributes the cancer educational materials at community health fairs, school open houses and "…anywhere people gather."