And now for a rousing game of Name That Miracle! Listen carefully; here's the clue:

Toward evening, the disciples approached Jesus. "We're out in the country and it's getting late. Dismiss the people so they can go the villages and get some supper."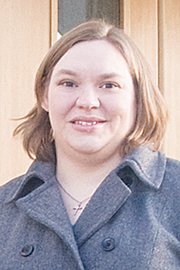 But Jesus said, "There is no need to dismiss them. You give them supper."
"All we have are five loaves of bread and two fish," they said.
Jesus said, "Bring them here." Then he had the people sit on the grass. He took the five loaves and two fish, lifted his face to heaven in prayer, blessed, broke and gave the bread to the disciples. The disciples then gave the food to the congregation. They all ate their fill. They gathered twelve baskets of leftovers. About five thousand were fed.
That is, of course, the story of the feeding of the 5,000 from Matthew chapter 14 (as told by Eugene Peterson in The Message).
Quickly, without looking at your notes or phoning a friend, what is the miracle that occurs here? You have 10 seconds to answer…

When I hear the story of the feeding of the five thousand, the first image that usually comes to my mind is from a movie version of the Gospel story I remember seeing as a child - I don't remember what the title was, but it wasn't one of the real big-name movies like The Greatest Story Ever Told.
Anyway, in the scene which dealt with the feeding of the five thousand, the disciples brought Jesus the five loaves and two fish on a large whicker platter. The actor playing Jesus then raised the platter over his head, out of camera view, and said a blessing of some kind. When the basket was lowered back into the shot, it suddenly was overflowing with bread and uncountable fish. A picture is worth a thousand words, right?
My father, as many of you know, is also a pastor. I am sure he must have had many good and meaningful sermons on this text as I was growing up, but the picture of those few moments of a movie I watched more than 20 years ago are what have been retained by my memory - Jesus' blessing of the food "magically" makes it enough for all to eat and be filled.
On the day it was read in worship in 2011, I was visiting my in-laws and sitting in St. Martin's Lutheran Church in Austin, Texas. The pastor opened his sermon with a story illustration that he had found online: a true story of passengers on a plane, delayed for hours on the runway, who suddenly found that if they all pooled the little bits of food each had with them, there was more than enough for everyone.
The pastor, preaching to a group made up primarily of wealthy, educated Austinites, centered his sermon on the theme of synergy - working together for a common goal. As often happens through the work of the Spirit, however, my heart was stirred not by his main point but by a secondary point he made in passing about how the individuals on the plane broke through their own fears of scarcity to discover the abundance they had amongst themselves.

I had heard before, during my seminary education, that this was the real miracle of the feeding of the 5,000: Not that the food was "magically" multiplied as it was distributed amongst the crowd, as if this were a fairy tale that the four evangelists thought worthy of sharing, but rather the simple, yet astounding miracle that 5,000 people suddenly found the courage to open their hearts and open their packs to share with all those around them.
Five thousand men, and also uncounted women and children, were gathered there to hear Jesus, Matthew tells us, plus 12 disciples and Jesus himself. If you were going to be walking many hours from home to hear someone speak, would you leave the house without grabbing something to snack on later? I know I never travel anywhere of significant distance without bringing something for my daughters to eat and drink.
Some of the crowd gathered, I do not doubt, had brought a generous amount of food while others had brought little or none, and all of them turned one to another to share what they had so all could eat.

As I listened that day, I said to myself, "That's the miracle! Jesus breaks us out of the mindset of scarcity, the desire to hoard what we have, and shows us the abundance all around us!"
That suddenly struck me as far more miraculous than if Jesus had produced food from thin air as God once provided manna in the wilderness. This, I know, is something the Spirit needed me to hear, and now has moved me to share with you.
Even though my family sometimes struggles to make ends meet, even though the economy scares us, we have more than enough that we can share with those whose need is far greater. And we do not share as much as we should or could!
The disciples gathered with Jesus on that day, too, saw only what they thought was a limitation. The miracle came when they answered Jesus' request, "You give them supper," and their willingness to share what they had sparked a tidal wave of generosity amongst the gathered congregation.
Around the world, hunger continues to be a problem. Two years ago, a call went out from the presiding bishop of the ELCA calling for help for those stricken by severe drought and famine in the Horn of Africa. Here in our own hometown, there is need for food and shelter for struggling families - if there were not, there would not be need for one food bank here in Sunnyside, let alone three.
We all have times in our lives when all we can do is receive and humbly give thanks: when we are children, when we grow too old to care for ourselves, when we find ourselves struggling with grief or illness or unemployment.
But then we have times also when we are showered with abundance. More often than not, it is the latter.
The old offertory prayer I grew up with from the Lutheran Book of Worship reads, "we offer with joy and thanksgiving what you (God) have first given us - ourselves, our time and our possessions, signs of your gracious love."
Next month, on Nov. 24, our community will gather as it does each year at the community Thanksgiving service to praise our Holy and Loving God and to raise money for the basic need of food in our community. What shall we render to the Lord on behalf of our neighbors near and far? It is my hope - then, now and always - that the Spirit will work in me, in all of us, and our hearts may be opened to see the abundance around us. Then we, too, like the crowd on the hillside so long ago, may be moved to miraculous generosity through Christ Jesus our Lord. Amen.
‑ Rev. Katrina Walther is pastor of Sunnyside's Our Saviour's Lutheran Church.