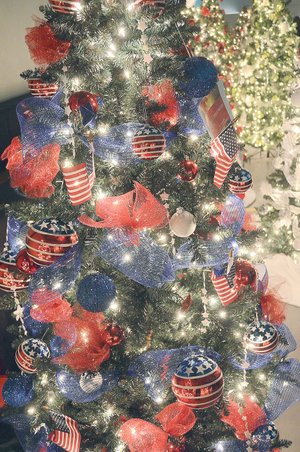 Less than a month remains before Lower Valley Christmas tree designers will put the final touches on their holiday creations to be featured in the annual Sunnyside Community Hospital Auxiliary Festival of Trees extravaganza.
Locally recognized as the premier event of the local holiday season, the Festival of Trees serves not only as a time to socialize, but an opportunity to support a great cause.
"So, please save the date and plan to come see the more than 35 beautifully decorated trees to be on display," said Jessie Correa, co-chairperson of this year's holiday fundraiser.
The Festival of Trees will be held Friday, Nov. 22, from 6 to 11 p.m. at the Sunnyside Community Center, 1521 S. First Street.
Tickets are now on sale by calling Correa at 837-1577 or 837-1348. The cost is $40 per person, and attendees must be age 21 or older to attend, said Charlene Maling, who is also helping to organize this year's event.
Proceeds from the sale of the trees, business sponsorships and other events held throughout the event help the auxiliary to supplement the purchases of necessary equipment used by Sunnyside Community Hospital medical staff.
The festival evening will be filled with music for dancing, refreshments and time to mingle with friends while admiring the professionally decorated trees, Correa said.
Maling noted the Sunnyside Community Hospital Auxiliary has hosted the festival for nearly 12 years, with the hospital foundation manning the festival for five years.
The proceeds from the event have gone to purchase such items as hypothermic blankets for use in the emergency room and surgery. This past year the funds were used to aid in the purchase of an Epoc Reader Bedside Monitor for fast lab results for use in the emergency room, Maling added.
"We encourage everyone to get their tickets early," Correa added.
‑ Julia Hart can be contacted at 509-837-4500, or email JHart@DailySunNews.com