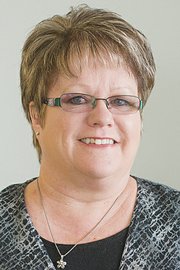 As many of you in Sunnyside did, I received a flyer in the mail this week from Robert Perales, the challenger for the Sunnyside City Council, District 1 position I have been privileged to represent for just over eight years. In his mailing he quoted former Sunnyside Mayor Ed Prilucik, indicating an endorsement by the former mayor.
Struck by the fact that Ed and I have been lifelong friends first, and colleagues second, I called Ed to ask him if he was truly endorsing Mr. Perales for the city council. Former Mayor Prilucik told me that I could quote him, saying that 'I have never spoken with Mr. Perales regarding the city council race and did not authorize any campaign material coming out from Perales with my name attached to it'.
Mr. Prilucik went on to say that he was not endorsing any candidate and was not following the campaigns.
Every year on council prior to the 2011 budget, I voted for all funding requests that were related to the police department when recommended by the city manager and police chief.

I did, however, vote against budgets and unbudgeted expenses that raised our spending rates when we were specifically warned by two city managers that we did not have the money. The two city managers warned that we had only months of funding left to cover the expenses of the city.
The $1 million we had carefully put into the contingency (emergency) fund for 2010 was spent down to cover ongoing costs for 2012.

Fast forward to June 2013…we were told the general fund, which is the fund that we use to pay for a majority of the police department, the jail, the court, fire suppression, public works and all of the administration, parks and recreation, and IT had an ending fund balance of $815.60. That financial report the council received is available on the city website at http://www.sunnysidewa.gov/index.aspx?NID=108.
I was alarmed. Even though I voted against the budget because of this very concern, I am working with my fellow council members to turn this around. During our budget retreat in late September of this year the finance director discovered $200,000 in the fire department fund that should have been moved to the general fund. That gives us the breathing room we need to make sure that we can pay our employees and begin to navigate again to a healthy budget.
But the found money is not enough to claim we are in a fiscally responsible position when you consider we have a $9 million general fund budget.
Don't be fooled when some people start talking about enterprise fund monies, those are much different from general fund money and cannot be used except for the purposes they were collected for, such as EMS and water and sewer.
I feel it is my responsibility as a council person to look at the financial health of the entire city and not one department.
Mr. Perales has asked what use is the public works department if we do not have a good police department. I agree that safety is extremely important, but the answer to that question is if we are not forward thinking, being fiscally responsible to provide for the future of Sunnyside, then we just pass those issues off on to future councils.
My voting record has everything to do with making sure that our city is safe while also ensuring that your roads are taken care of, that we have money for snow removal, opportunities for youths, a wastewater treatment plant that doesn't fail - costing us thousands upon thousands of dollars in fines from the department of ecology - and that when you turn on the tap you have clean drinking water. It's about making sure if we hire someone this year, that we have money to keep them employed next year. It's about the health of the entire community and each and every department.
No departments can thrive in a city without money, nor can we attract any economic development. Companies and businesses looking to locate in a city do study potential cities' fiscal wellness and their budgets.
My votes against an unsustainable budget have led to the negative and false statements being sent out to the community. I did not vote to "slash" spending on law enforcement nor do I "hate" them. I voted to use sustainable money to fund the city, not one-time only money that likely leaves us to cut positions in the future. We have to live within our means or raise revenues, which equates to taxes and fees.

If you look closely at Mr. Perales' campaign mailings and the disturbing campaign materials made up to look like newspapers that have been circulated here in Sunnyside - attacking candidates - the address listed on those materials is stated as 131 Parkland Drive, better known as Parkland Homes. The property is owned by Wayne Overland, who seems to only make an appearance in Sunnyside when city council elections are being held.
My question is, why has an out-of-state interest spent so much money in the last few campaigns trying to influence the citizens' votes? Why in his campaign materials does he encourage voters to support Councilmen Don Vlieger and Jason Raines, and now Mr. Perales?
On the surface it appears to be a continual attempt to have a block of votes on the city council, to make sure that he has influence over our council's decisions.
As we get into the budget hearings in the next month, you will hear that the financial situation of the city is not good. There has been uncontrolled over-spending.
It can be fixed, but as council members we need you, the community, to say NO to the pressures of special interests and not believe the misleading or false statements of candidates financed by outside interests willing to pit friend against friend and neighbor against neighbor.
Let's return Sunnyside to civility.
‑ Theresa Hancock is seeking re-election to the Sunnyside City Council, District 1.