Tuesday, October 15, 2013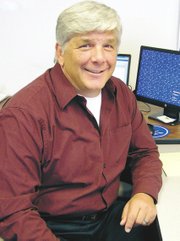 GRANDVIEW - Growth within the retail store division of Bleyhl Farm Service Inc. has prompted the creation of a new manager's post.
On Oct. 1, Idaho native Dennis Ross joined Bleyhl's staff as its new retail store division operations manager. He will oversee business at Bleyhl's five retail stores and water systems, with an emphasis on customer service, merchandising and marketing.
"We've had tremendous growth in the store division in the last 10 years," said Bleyhl General Manager Greg Robertson. "We'd come to a crossroads where we needed to separate the farm store business from the more commodity-driven orchard/vineyard business."
Longtime Retail Store Division Manager Bill Nolt will continue to oversee the co-operative's outside salesmen, who deal directly with commercial agricultural accounts and the purchases of commodity products, including steel stakes, wire and wood posts.
"It's something we've been discussing for a while," Robertson said. "We needed to streamline both the farm store and orchard/vineyard business to be more efficient and profitable, while allowing for continuation of the great service our customers have come to expect."
Ross comes to Bleyhl from Aslin-Finch of Spokane, where he was vice president of retail operations for six years. During an extensive retail career, he owned two Montana farm stores and worked in upper management for the Frito Lay and Nalley corporations.
He also was active on the board of the Spokane Ag Expo, as a Spokane County fire commissioner and served 12 years as a volunteer fireman.
"Being part of a smaller community is a big deal for us," said Ross, who grew up in Coeur d'Alene, Idaho. He and wife Barbara now live in Prosser.
Joining Bleyhl "is a great opportunity," Ross said. After an initial evaluation, his goal is to bring more consumer-oriented products into Bleyhl's Country Stores in Grandview, Sunnyside, Pasco, Zillah and Toppenish.
Bleyhl Farm Service is a farmer-owned co-operative established in 1964, with retail, petroleum and agronomy divisions serving commercial farms and residential customers throughout Central Washington and Eastern Oregon. It is headquartered in Grandview.