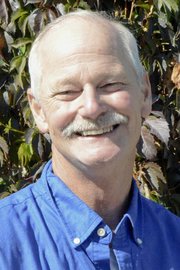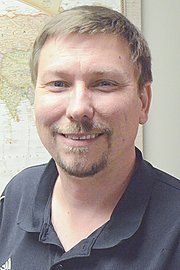 Maintaining the public's safety is a priority for both Sunnyside City Council district 3 candidates.
The incumbent, Don Vlieger, said he is proud to have been a part of the effort that has brought the number of shootings in the community from 40 in 2010 to one this year.
He said he made a number of promises when he was elected four years ago, all of which he said he has kept.
But, addressing public safety was his first priority then and it continues to be a priority now.
The challenger for Vlieger's seat, Spencer Martin, said police efforts to combat gangs in the community are laudable, but he believes it's time to have police officers switch a few gears.
"I think the police department is doing a good job, but I think the culture could be more community friendly," said Vlieger's challenger.
Martin is a teacher and said he witnesses students turn away from police on a regular basis. He believes that is because the officers in Sunnyside were focused on eliminating gangs in previous years and the youth in the community don't feel officers are approachable.
"Some tactics of the past few years have caused a rift," he said. "We need to rebuild the social piece of policing in the community."
Vlieger is happy that Sunnyside has what he said is the lowest crime rate in 23 years.
"That's because council supported the police department," he said.
"My goal is to make Sunnyside the safest community in the valley, in the state and in the country."
Vlieger said another promise he's kept was to get the city's finances under control.
"We have a $300,000 general fund surplus," he said, noting a recent report provided to him by the city's finance director illustrated the good news.
Vlieger said the city hasn't had to dip into reserve funds this year, and he credits city leadership for the turn of events.
"I want the voters to understand what a mess I was voted into," said Vlieger, stating Finance Director David Layden, former interim City Manager John Darrington and City Manager Don Day deserve credit for helping the city straighten out the finances.
Martin said he continues to be concerned with the city budget because he was recently provided documentation that showed the police department had more than 325 overtime hours during a 15-day time period.
"That averages to 22 hours per day," he said.
Martin said he would like to better understand why so many overtime hours are necessary.
"If we need to pay overtime, we need to pay overtime," he said.
However, Martin said he believes it is important to understand how each department operates and to see if there is a more efficient way of operating.
He said, "It's important to balance the budget with safety."
Martin, if elected to serve on the city council, feels it is his job to understand how the budget is used and to implement policies that might make the city departments operate more efficiently.
The two candidates agree there should be more activities for youth in the community.
Vlieger noted there is now a parks and recreation coordinator for youth programs. "The community center will be opening and we are including more parks and recreation funds in the budget," he said.
Vlieger said the city is also working on finishing the soccer fields near the Sunnyside Law & Justice Center in preparation for the spring soccer season.
Martin feels the community center, as well as the current skate park, are both inconveniently located for many youngsters in the community.
He would like to relocate the skate park to Central Park.
Martin would also like to have small community centers located strategically within central locations in every district of the city. The centers need only be large enough to provide youngsters a safe place to go after school.
He said small concession stands and volunteers to run the operations, and provide tutoring services would be part of the plan.
Vlieger said, "Things are much brighter in Sunnyside…I didn't do this alone, but it took persistence."
He said he is pleased to have been able to follow through on his promises.
"My five-way test is: Is it legal? Is it moral? Is it ethical? Is it the right thing to do? Will it work?," said Vlieger.
Martin said he wants to see the community thrive. He wants to see the youth thrive and he wants police to be seen in a more positive light.