Wednesday, October 9, 2013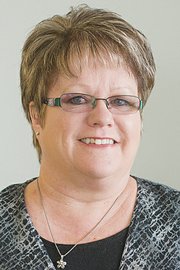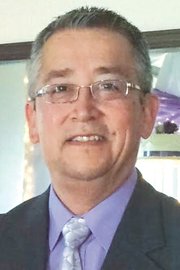 One candidate has served on the Sunnyside City Council for eight years while the other candidate has been police chief in Granger for 18 years.
Both have a great deal to offer the citizens of Sunnyside, although their perspectives differ significantly.
Incumbent Theresa Hancock believes the highest priority for the city is to get Sunnyside back on stable financial footing again.
Hancock said the city needs to "...build the general fund back up to a healthy position so if a downturn or disaster strikes we have some safety net to deliver all the necessary vital functions of the city."
City Council challenger Robert Perales, currently chief of police in Granger, is concerned that Sunnyside maintain its police services and help the police department shift to being protectors of the public from its current role of enforcers of the law.
Both candidates are native Sunnyside residents. Perales graduated from Sunnyside High School and went into law enforcement immediately. He said he always knew he wanted to be a police officer, so he started riding with deputies when he was 16 years old.
"When they found out I could speak Spanish, they wanted me along even more," he said.
While he did not attend college, Perales has taken advanced administrative training and executive training, including Command College classes sponsored by the FBI. He recently graduated from national training through the Criminal Justice Institute for rural police executive managers.
Hancock also graduated from Sunnyside High School and has been owner of the Funny Farm and Sunnyside liquor store for nearly 30 years. In addition to being a small business owner, she has also served as president of the Contract Managers Advisory Committee for 10 years, acting as liaison between the Liquor Control Board and 132 independently contracted liquor stores.
She also served on the governor's Retail Liquor Task Force in 2000 and serves as an independent liquor store representative to the Liquor Control Board's Business Advisory Council.
Hancock is a member of the Sunnyside Chamber of Commerce and the Lions Club, and has also been involved in local activities and committees, including the Miss Sunnyside program. After joining council she has taken courses and received both a Certificate of Municipal Leadership and an Advanced Certificate of Municipal Leadership from the Association of Washington Cities, one of only four council members in Sunnyside to earn those honors.
Hancock's goals for the city include putting Sunnyside in a firm financial position poised to capitalize on economic opportunities. She would like a 10-year plan with attainable goals to measure the value citizens are getting for their money. Hancock wants people to believe in Sunnyside as a great place to raise children.
Perales believes that Sunnyside needs to keep the police strongly staffed to continue to hold down crime. He noted that when crime goes down, people tend to forget why the police need funding. He said reducing police spending in Granger had a dramatic effect that the city is still recovering from, a situation that he does not want to see happen in Sunnyside.
"I know budgets are getting tight, but the police department has come a long way in tackling crime," he said. "Now it's time to keep a lid on crime and go to a more preventative/consulting stage. The police need to be more involved in the community."
Perales said a city with a great public works department will suffer if the police department is understaffed, because crime drives everything down.
"Emergency services are crucial," he said. "They make or break a community."
Perales also believes in regionalism, and notes that Sunnyside is in a position to benefit by providing services to other towns, including jail and court services. As part of the team in Mabton that moved the city's court services to Sunnyside, he thinks Granger would also benefit from moving court services to Sunnyside.
"It's more revenues to Sunnyside," he said. "And costs are less for Mabton, Granger and any other city that contracts with Sunnyside. It benefits all parties."
Hancock believes a balanced approach is necessary to keep the city running smoothly.
"I love this city and I think it is reflected in my service, volunteerism and dedication to the position of City Council person," she said. "I strive to make reasoned decisions based on integrity, honesty, openness and experience. I want to make sure that all citizens are represented. I do not have any singular department or segment of the city that I choose to support. I support Sunnyside."