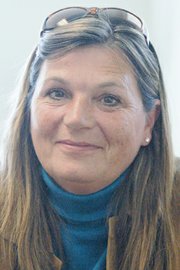 Despite a background of working for the government, Jeannie Johnson had some difficulties after her mother had a stroke and Johnson became her individual provider.
To help other people avoid the same problems, Johnson has put together a free seminar to teach people how to become providers for family members on Medicare or Medicaid while getting paid for it.
"People say 'I wish I could keep my parent here' at their home with them," said Johnson. "There are programs in place to make that possible."
Johnson cared for her mother for 12 months and during that time she earned money and also received inexpensive health insurance.
"It took the burden off," she said. "People need to know that there are programs out there. They are never alone."
Johnson will be teaching people who attend her seminar on Wednesday, Oct. 16, at the Sunnyside Library how to go through the process step-by-step. There will be two seminars, one starting at 10 a.m. and the other at 1 p.m.
"I'll show how to go to the website and just click on this, click on this and click on this to get it done," she said. "I'm making this simple."
The two-hour seminar will guide people through the requirements of the program and how to fill out the paperwork.
"Everybody has a story," she said. Her own story ended and began again with her mother in a nursing home recovering from an ill-advised surgery. Four days later, her mother passed away at the facility, not at her home where she had wanted to be.
"I'm on a crusade," Johnson said. "I'm going to help other people so they don't have to go through that."