Friday, November 29, 2013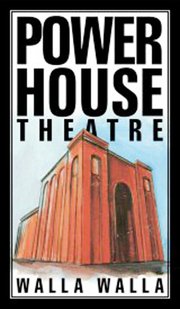 WALLA WALLA - Gesa Power House Theatre will be the venue for a weekend of family entertainment, food, music and unique shopping opportunities.  
Plus, there will be fun activities for the kids that introduce them to Shakespeare, his life and his works.
More than 16 vendors, cabaret music, Santa and free kids activities are on tap during the Gesa Power House Theatre's "Home for the Holidays" Dec. 14-15.
The weekend kicks off with a ladies shopping day that features a variety of local artisans selling gift merchandise from handcrafted pottery and jewelry to barrel stave Christmas trees, clothing, soaps and art.
Entrance is free to holiday shoppers from 10 a.m. to 5 p.m. on Saturday, Dec. 14.
The day concludes with 'Cool Yule Cabaret' on stage at 7:30 p.m. This concert benefiting the Friends of Children of Walla Walla will feature "Fork in the Road" with Mark Brown, Emily Riley, Jennifer Northam and Gary Romjue, "Big Font" led by Thacher Carter, "Rogue Lobster" with Adam Kirtley, plus other special guests.  
These talented musicians treat the holidays with sultry jazz and blues to create a unique yuletide experience.  Tickets are available at www.phtww.com starting at $20.
Santa will take center stage on Sunday, Dec. 15, when he greets children at the theatre from 11 a.m. to 4 p.m.
Santa will pose for pictures with the children, and parents are encouraged to bring their cameras for this festive holiday photo opportunity. 
Also scheduled on Sunday for the kids is 'Shakespeare – Inside the Lines' from 11 a.m. to 2 p.m., where they can participate in activities like coloring, doing puzzles, working on word searches and other fun games that introduce them to Shakespeare, his life and his works.  
The Cookie Construction Co. is setting up a Sunday cookie decorating class from 1 to 3 p.m., where for $1 per cookie, cookie foreman Michelle Bopp will help kids learn techniques for decorating their cookies to take home for gifts or to eat on the spot.  
The Power House Theatre, a 120-year-old gas and electrical plant converted into a performance arts center, is located at 111 N. Sixth Ave. in Walla Walla. Its box office can be reached at 509-529-6500.