Friday, November 29, 2013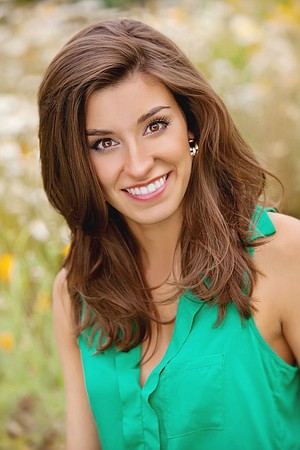 Miss Washington America Reina Almon will be the featured speaker at a special dessert royalty reception to be held at the Sunnyside Community Center on Monday, Dec. 16, at 6 p.m.
She will talk about her Miss America journey and will be signing autographs, as well as posing for pictures at the event, which is open to the public at the cost of $5 per ticket.
All community residents are invited to attend, joining Reina and members of the Miss Sunnyside court for dessert.
Reina attended West Valley High School and Gonzaga University, and is currently a student at Eastern Washington University completing her Bachelor's degree studies in government.
She wishes to educate others about sustainability, teaching youth about being environmentally conscious.
Reina's interest in the environment has had her working with the Eastern Washington University Sustainability
Project and the Lands Council to promote environmental conservation.
She aspires to earn a law degree from Gonzaga University to one day practice environmental law.
Reina has a blog (http://reinas-reign.blogspot.com) for those interested in learning about environmental sustainability.
To purchase tickets for the royalty reception, contact Teri Alvarez-Ziegler at 831-6665 or contact the Sunnyside Chamber of Commerce. Tickets will also be available at the door.
Proceeds from the Dec. 16 event will benefit the Miss Sunnyside court's travel expenses for the coming year.