Friday, November 29, 2013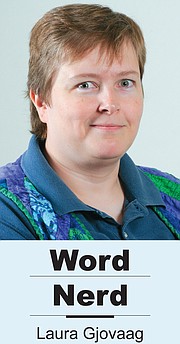 The true holiday season doesn't start until Thanksgiving, in my book.
Oh, I love Halloween, but that long stretch of November between fright night and turkey massacre day isn't really holiday time, to me.
But once the turkey, mashed potatoes, stuffing, cranberry sauce and pumpkin pie are on the table, so is the holiday season. Everything from Thanksgiving Day until New Year's is holiday time.
Today's the day. I don't go to Black Friday sales, so instead I'll be decorating my tree when I get home from work. Yesterday I had too much to eat: today it's time to start the month-long celebration of lights that will get us through the winter.
The season will be fun this year. The Lighted Farm Implement Parade is on Saturday, Dec. 7. Santa himself is making appearances at Mid Valley Mall over the next few weeks, starting today at noon.
Decorated trees from the annual Festival of Trees can now be spotted at stores and shops around town. Holiday concerts at local schools can make for a pleasant evening.
The Daily Sun News' Christmas in the Valley section will be out early next week and includes information about the parade and other holiday events. The section also has a ton of recipes for the season, including my own family favorite, orange biscuits.
Here's looking forward to a great holiday season and a very merry Christmas.
‑ Laura Gjovaag can be contacted at 509-837-4500.