Thursday, November 28, 2013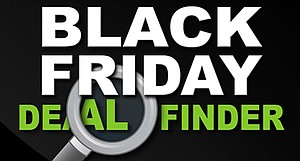 Apprageous
Daily Sun News App Review
For this installment of Apprageous! my assignment was to find a helpful app for the Christmas shopping rush after Thanksgiving, especially the Black Friday weekend right after turkey day.
I'm personally not a big Black Friday shopper, but plenty of folks are and I might have found just the help for the rush of Christmas shopping that's upon us.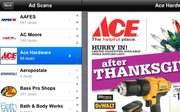 With apologies to Al Pacino, say hello to your little shopping friend, Fat Wallet's Black Friday Deal Finder app.
Calling its app "Black Friday on steroids," Fat Wallet delivers in spades with an app for Android and Apple smart phones and tablets.
The app was updated just two weeks ago, so its info should be current.
Know the shops you want to hit this weekend? Great, the deal finder lets you search by store.
Or, maybe you're looking for tools or toys on sale this season. No problem, the Black Friday app has a touch menu that lets your fingers toggle down an extensive list of shopping categories.
What I found impressive on the tablet version of the deal finder is that it actually has scans of pretty much every print ad the stores are publishing in your local papers for Black Friday and beyond.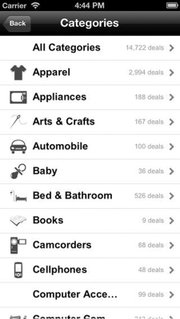 Joni and I love leafing through the ads in the paper this time of year, swapping pullouts as we get gift ideas for each other and our families…or just dreaming.
Fat Wallet offers a similar feel, only you can carry all of the colorful holiday pitches right in your phone or tablet.
Fat Wallet, which offers a checkout service that allows members an on-line buying alternative, also has all the deals you can handle for Cyber Monday.
Of course, check the deals and ads carefully on the app, some are good for just certain days, like Black Friday, while others are good for a longer period of time.
Android and Apple users both give the app a rating of four stars out of five, though I noticed some comments reported the app not pulling up the ads or bugging out.
It's a problem I didn't encounter, but if you do there's always the trusty newspaper to tuck under your arm and carry along to the stores.
Happy shopping, happy holidays and, above all, Merry Christmas!
- John Fannin can be reached at jfannin@dailysunnews.com or at 837-4500.