Wednesday, November 13, 2013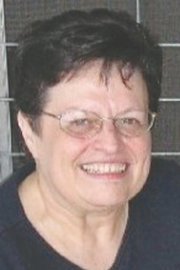 When my crocheting buddy died, I inherited some of her pattern books and magazines. As I was waiting for a call recently, I was thumbing through some of them again. The advertisements in a 1971 Sewing Basket Magazine gave me a chuckle!
Lose Weight You Hate-While You Eat the Foods You Love – "I am 70 years of age and they (the "tabules") have helped me miraculously. Besides losing weight, I have gained considerable strength and desire to live."
Get Out of Debt in 90 Minutes – Without Borrowing – "A 39-year old man with a large family was out of a job, hopelessly in debt, and lived in an old, rented house. Today, using these principles, he has paid off his creditors, bought an expensive home, 2 cars, and a boat! What he did, you can do – if you act now!"
Sauna Shorts – these are inflatable shorts that, when filled with air, create a "Finnish Sauna-like warmth." Oh my, my, my.
How to Pray and Grow Rich – "We have been instructed by Dr. Joseph Murphy (of the Church of Divine Science) to give you the most exciting news you've ever heard – his amazing discovery of how to pray and grow rich!" The book you need to purchase contains specific prayer techniques that will help you pay bills, receive unexpected money, triple your income, and even move up in your company.
I know we have just as many scam artists today, and we are more than likely just as gullible as our predecessors. I need to go through my cabinets and pantry to find all the things I've purchased because of a manufacturer's promise, seeing how much cash I've wasted on stuff that I don't use.
Do the same and, hopefully they will make you smile at yourself today. (Please let me know if you've got any of those Sauna Shorts!)
‑ Karen Helsel, a resident of Sunnyside, is a certified mental health counselor. She can be reached at kmphelsel@gmail.com, and will appreciate your feedback and humor sightings.