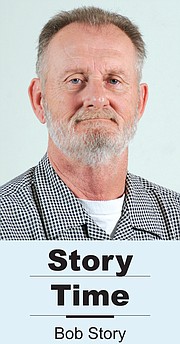 The posse, as I and my circle of friends refer to them, flamed out in the General Election earlier this week.
The three Sunnyside City Council candidates – incumbent Don Vlieger and challengers Robert Perales and Ardell McNearney – all have worked as cops. And all three weren't shy in pushing the campaign message they were fully behind providing ample funding to Sunnyside's police department. Come hell or high water, their pledge was interpreted by many that the PD was not going to lack for anything, even if it meant other city departments would have to make do with less.
The campaign materials distributed on their behalf also whole-heartedly endorsed Deputy Police Chief Phil Schenck as the right man for the job as the city's new police chief. It became obvious that if the posse had been elected, they had the votes to ensure Schenck would be given that title.
Schenck may be the right man for the job. He may not.
What can transpire now, though, is an evaluation of police chief candidates by City Manager Don Day that is fair and doesn't come with pressure from outside sources.
If Mr. Day concludes Schenck is the man for the job, the community needs to stand behind that decision. If our city manager chooses another candidate, local residents should support that choice, as well.