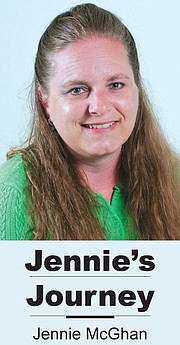 Halloween has come and gone. All the local goblins and ghouls have been tucked away for another year. Parents are probably stashing the candy somewhere so the little ones won't over-indulge on the sugar.
What's best about Halloween, to me, is the memories that were made as those youngsters were out haunting the streets last night.
I have seen a child's imagination flourish as they decided what costume they would wear. Some costumes were quite creative. Some youngsters chose to dress as their favorite television or movie character, while others chose to don attire sure to frighten anyone in their path.
I love that those youngsters for one night out of the year can make their wildest dreams possible. The little girls get to be princesses and the little boys can pretend they are the toughest dude on the block. Those choosing to be zombies and witches, vampires and ghosts take the fear out of the unknown.
Yes, to me, Halloween is magical.
When I was a child I remember my father scaring the living daylights out of my sister. We had cheap plastic costumes at the time. My mother chose to dress me as Oscar the Grouch and my sister was the Cookie Monster. I wasn't all too fond of Oscar and was terribly upset with my costume. I was busy debating whether it was worth all the treats I was certain to acquire if I chose to go trick-or-treating with Dad. But, he shocked us by wearing a very scary mask. I knew who was hidden behind the mask. My younger sister, on the other hand, did not. She went running and screaming, crying from fear of the masked creature. I remember laughing aloud, trying to assure her that it was "Just Dad."
It took some cajoling and my father had to remove the mask before my sister finally capitulated.
But, that is the one Halloween that stands out most in my memory.
I don't know if the memories our local youngsters carry from last night's ventures are quite the same, but I am certain some will forever have fond thoughts about Halloween and the joy of exploring their imagination…or maybe it will just be the candy.